Search Results for Tag: YouTube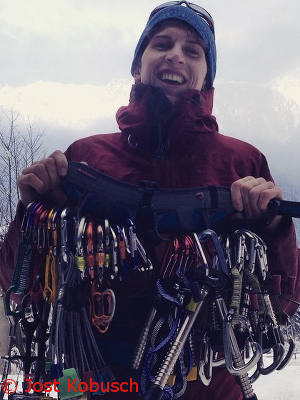 A video of two minutes and 28 seconds has made Jost Kobusch known throughout the world in one go. It shows the huge avalanche from the seven-thousander Pumori that was triggered by the earthquake in Nepal on 25 April and devastated Everest Base Camp. 19 people lost their lives. Jost survived and put his video online on YouTube. It spread like wildfire. The 22-year-old German climber grew up near the town of Bielefeld. Talking to me, he called himself a cosmopolitan: "I travel a lot. Last year, I lived in Kyrgyzstan for six months, in Nepal for two months, in Svalbard for two month and in Japan for a month. There was not much time left for my home address." At the end of May, Kobusch wants to return to Nepal to help where it is possible. Afterwards he will travel to Kyrgyzstan, to the village of Arslanbob, some 200 kilometers southwest of the capital Bishkek, where he plans to initiate a climbing project with local people. I talked to Jost about his experiences after the earthquake in Nepal.
Jost, what did you think this week when you heard about the new earthquake in Nepal?
I was sitting in front of my computer and received on Facebook a message from a friend who wrote: We survived. Till then I had not heard anything about it. I immediately wrote to all my Nepalese friends whether they were doing well. A friend, who normally replies promptly, did not answer, neither in the evening nor the next morning. I started to get worried. Fortunately, she replied after all. She wrote that they were now living in a tent, because it was safer. That made me a little bit nervous. I'll soon go to Nepal. I worry about my own safety.

read more
Date
17. May 2015 | 16:07