Search Results for Tag: handicaps
Deaf guitar teacher shares joy of music
Some experience music through their eyes, others use their ears, says Mischa Gohlke. He was born with a hearing impairment which borders on deafness, but that hasn't stopped him from learning to play the guitar – and teaching music to others with hearing impairments.
Listen to the report by Julian Bohne:
Deaf guitar teacher shares joy of music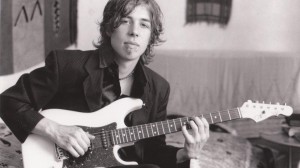 Read more about Mischa Gohlke.
Date
Tuesday 01.05.2012 | 11:15
Disabled politician making waves
Australia has been a forerunner in granting political rights to women. Today, a young woman is making big changes on the political scene, despite some enormous physical challenges – but, Kelly Vincent is not letting that stop her.
This to the report by Daniel Pizarro, presented by Charlotta Lomas:
Disabled politican making waves
Here's the Dignity for Disability website.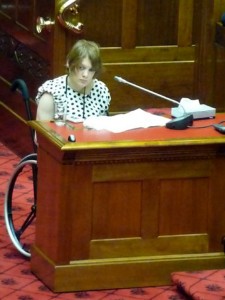 Date
Tuesday 17.04.2012 | 13:59
One-legged cyclist inspires others to ride
Dedan Ireri in Nairobi, Kenya, is all about bicycles. They are his hobby and also his profession. Maybe one day, a bicycle ride will earn him international recognition in sports. But Dedan Ireri is also on a mission: he wants to help others to take up cycling.
Listen to the report by Peter Hille:
One legged cyclist inspires others to ride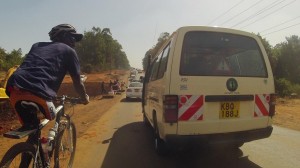 DW's Peter Hille met Dedan while completing a cycling trip of his own – from Cairo all the way to Cape Town. Follow along with Peter's adventures on his blog.
Date
Tuesday 10.04.2012 | 11:54