Search Results for Tag: Kenya
Kenyan DJ is a real-life role model behind the mic
Kades, from one of Nairobi's largest slums, plays DJB in Shujaaz, a comic book series and weekly radio show. Shujaaz is capturing the imagination of young Kenyans and inspiring them to take charge of their own futures.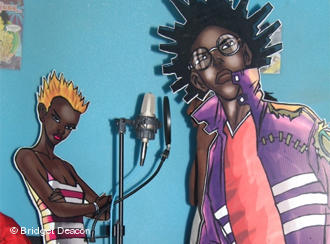 Date
Monday 08.08.2011 | 14:56
Ethiopian teenager offers strength to fellow refugees
Despite the trials she's faced, 19-year-old Sadia Happi faces life as a leader and not a victim. In the Kenyan refugee camp where she lives, she broaches tough topics like rape, AIDS, and women's rights.
Kakuma News Reflector is an independent blog about life in the refugee camp.
Date
Monday 08.08.2011 | 14:23


1
2