Search Results for Tag: teaching
Survivors teach Khmer Rouge history to Cambodia's teachers
Cambodia adopted a standard curriculum to help students learn about the atrocities committed by the Khmer Rouge. To make sure the message gets across, victims of the regime's crimes tell their stories to teachers.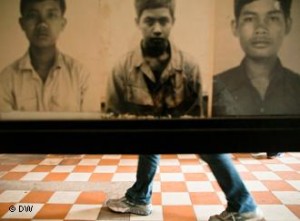 How do you teach the next generations about a country's dark secrets from the past? Has your country dealt with anything similar?
Read more from Cambodia here.
Date
Thursday 03.11.2011 | 13:47