Search Results for Tag: guardian
Good news for polar bears?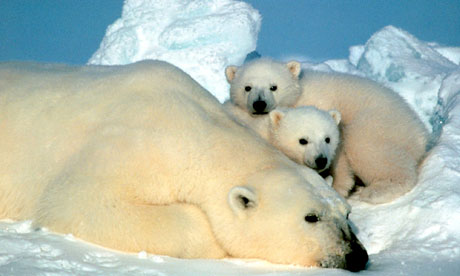 Well, yes, if a new study is to be believed… Researchers claim that the Earth's polar ice caps are not likely to melt as rapidly or irreversibly as previously thought. The polar bear can be saved from extinction – but only if action is taken quickly. Greenhouse gas emissions must be cut tremendously. The study was published in the journal Nature. Find our more about it here.