DW strengthens cooperation with Egyptian partner ONTV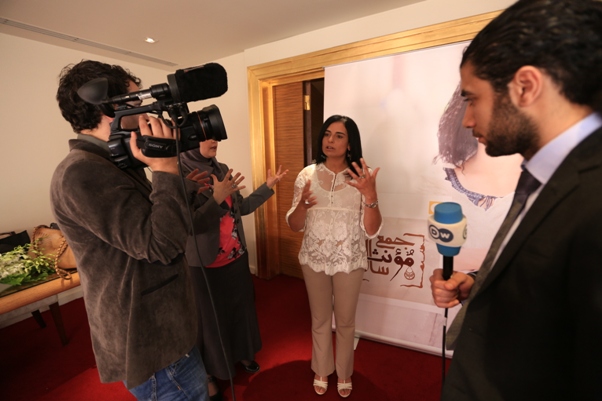 DW has taken a big step forward in developing closer cooperation with Egyptian partner ONTV, one of the most popular news and information networks in Egypt. The new DW-ONTV co-production, Women at a Turning Point, represents the first time the two broadcasters have worked together on a production and is a turning point in their ongoing four-year partnership. Women at a Turning Point will begin broadcasting May 2 on DW (Arabia).
The host of Women at a Turning Point, Reem Magued, is a highly recognized media personality in Egypt and has been described as one of the most vocal Egyptian journalists when reporting the truth about important internal events to local audiences. DW's new partnership with Magued is just the latest example of ongoing close cooperation with Egyptian media. Last year, famous Egyptian satirist Bassem Youssef was a keynote speaker at the Global Media Forum. Other cooperative initiatives with Egyptian media include  development workshops with DW Akademie.
As an international broadcaster, DW has an important role to play in providing Egyptians with an impartial international perspective they can use to better understand events affecting their lives. Press and media oppression in Egypt is a pervasive issue and journalists or bloggers can face severe punishment for doing their jobs. Egypt ranks 158 out of 180 in the 2015 Press Freedom Index from Reporters Without Borders.