DW host is a UN ambassador for women's rights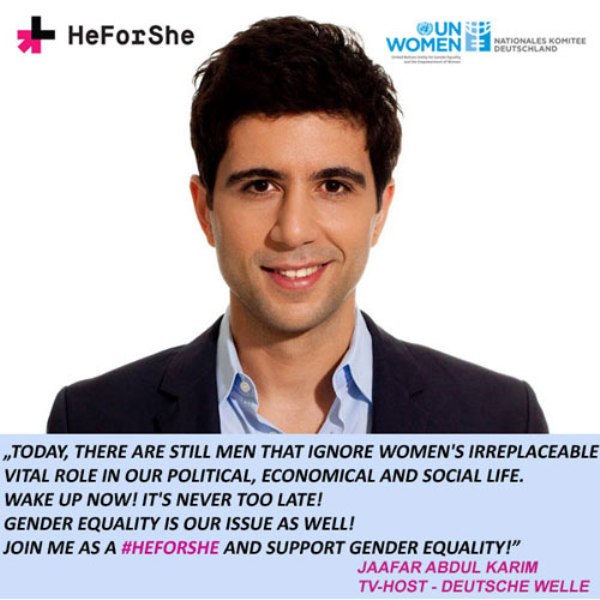 Jaafar Abdul Karim, host of DW's Shabab Talk, uses the program as a platform for sharing ideas and changing minds. A recurring theme on the show is women's rights and Karim is the right person to shed light on the issue– he was recently named as an ambassador for UN Women.  He is also an active supporter of HeForShe, an international solidarity movement for gender equality that emphasizes the role of men in ensuring equal rights for women. In November Karim will be hosting an event in Bonn organized by HeForShe's German branch.
Karim's appointment as a UN Women ambassador also made waves in Arabic media.  "It signals that it isn't yet exepected for men to stand up for equal rights," he says. "There are a lot of men in Arabic countries who do not support equal rights between men and women and even some who think it is wrong." He says that especially in Arabic countries, there is very little media coverage devoted to important social issues like equal rights for women.
Shabab Talk gives young people from the Arab World a place where they can share ideas and DW sets an international stage for Karim where important issues can be discussed and brought out of the dark.  "I think it is important that we at DW provide a voice for equal rights and a platform where everyone can discuss their lives," he says.