Search Results for Tag: Apps
Making online censorship obsolete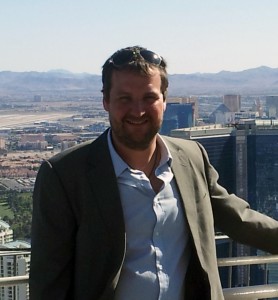 Guest commentary
Oliver Linow, Technical Distribution at DW
It's not always easy to deliver reliable information to audiences around the world. During the Cold War, Deutsche Welle (DW) had to regularly deal with broadcasting signals being disrupted, preventing listeners in Russia and the Eastern block from tuning in. At that time it was known as jamming.
Technology and distribution channels may have changed and the Cold War now seems like ancient history, but the problem remains: There are still those who try and prevent international broadcasters like DW from reaching their intended audience. The perpetrators are governments, most notably in Iran and China, who are looking to buffer their citizens from international news and information online. But we don't take this lying down. The Technical Distribution department at DW is responsible for ensuring that content is available on censored networks. And, over the last few years, we have been utilizing a censorship circumvention system developed by Psiphon Inc. based in Canada.
Psiphon works by using a network of different proxy servers (an intermediary between a user and an online source). Psiphon has also developed software and applications designed for desktop and mobile devices that circumvent online censors. DW uses these networks and applications to make content available in censored areas. When logging on to the proxy URL or when starting an application, users in Iran for example, will be redirected to DW's Farsi homepage and users in China to the Chinese page. Other users are directed to a landing page and can then reach the respective DW site.
Thanks to the introduction of Psiphon technology, users in countries like China and Iran have been given the power to access unbiased information from reliable sources. By engaging in this technology, we have sent a message: DW will never give up trying to provide unbiased, quality news and information to ALL audiences around the world.
Predicting how these issues will play out in the future is difficult. There are currently many indicators that the Internet will be even more regulated. Whether it is to fight crime and terrorism, preserving moral and religious precepts (like preventing access to pornography in Arabic countries), commercial interests (when content providers have to pay network operators for quality access) or political interests and influencing public opinion – there are numerous motivations for filtering online content. The International Telecommunications Union (ITU), the United Nations specialized agency for information and communication technologies, refers to such measures as "Internet regulation". Conversely, online activists want to see continuous, uncontrolled traffic on the information superhighway, and will speak out against even the smallest amount of censorship.
Getting around censorship is a game of cat and mouse requiring software that is continually updated in order to circumvent firewalls that are also continually improving in functionality. Soon Psiphon will provide an Application Programming Interface (API), a type of software which will equip certain Smartphone Apps with a censorship circumvention function. This technology would make DW Apps available in Iran and China.
In the future it will surely not be a simple task for international broadcasters like DW to provide worldwide Internet services on every network in every country. One thing we do know is that as technology expands and politics become more complicated, the issues related to Internet regulation will become more and more important.
Tags
API
,
Application Programming Interface
,
Apps
,
China
,
DW
,
freedom of information
,
Iran
,
Jamming
,
media freedom
,
Online Censorship
,
Psiphon
Market roundup: October 2011
Online
As part of an agreement with the second-largest TV manufacturer, LG Electronics will begin programming apps for DW that will be available on so-called smart TVs. These apps will make it possible for customers to access multilingual content from DW right from their living room.
Latin America
DW is now available GVT, a pay TV platform from Vivendi, dramatically increasing its presence in Brazil. On October 1, DW was made available on the pay TV platform, which makes use of a hybrid broadcast (DTH/IPTV). This is the first platform of its kind in Brazil. It makes it possible to receive programming via DRH and, at the same time, use interactive elements like video-on-demand via IPTV. GVT offers more than 140 channels in three different packages – and Vivendi is expecting a lot of growth in this sector in the next year.
Africa
DW has signed an agreement to work with DBS TV in Cameroon, a station that is based in Douala and available in Africa, Europe, North and South America. Along with taking on DW programming, DBS TV will work with Germany's international broadcaster on a weekly coproduction in the future.
Asia
TempoTV in Indonesia has integrated several of DW's television shows into its line-up, including In Focus, Bundesliga Kickoff, European Journal, Kino, Global 3000, in good shape and tomorrow today. TempoTV is available nationwide and specializes in educational programming. It is available on AORA – a DTH satellite platform – and reaches approximately 400,000 subscribers.
Also in Indonesia, IPTV provider Groovia has been broadcasting DW-TV ASIA+ since July after signing an agreement with DW. Groovia has more than 100 TV channels.
Europe
DW's is now available on Crystal TV – an online provider. The platform makes it possible for customers with PCs, Macs, smartphones, tablets and iPods to access video DW's video live stream.
DW News Portal now available for Android
Along with our version for the iPhone, the Deutsche Welle News Portal is now available for Android devices as well. It features articles from DW-WORLD.DE, the audio live stream from DW-RADIO and a video live stream from DW-TV and is available for free in 11 different languages. Download it from either the iTunes Store or the Android Market.

DW News Portal for Android devices