Search Results for Tag: Bassem Youssef
DW strengthens cooperation with Egyptian partner ONTV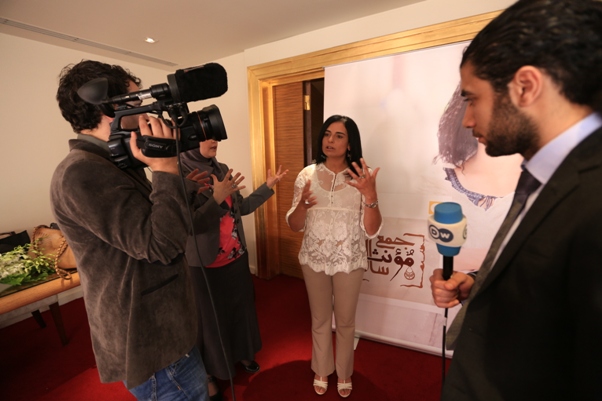 DW has taken a big step forward in developing closer cooperation with Egyptian partner ONTV, one of the most popular news and information networks in Egypt. The new DW-ONTV co-production, Women at a Turning Point, represents the first time the two broadcasters have worked together on a production and is a turning point in their ongoing four-year partnership. Women at a Turning Point will begin broadcasting May 2 on DW (Arabia).
The host of Women at a Turning Point, Reem Magued, is a highly recognized media personality in Egypt and has been described as one of the most vocal Egyptian journalists when reporting the truth about important internal events to local audiences. DW's new partnership with Magued is just the latest example of ongoing close cooperation with Egyptian media. Last year, famous Egyptian satirist Bassem Youssef was a keynote speaker at the Global Media Forum. Other cooperative initiatives with Egyptian media include  development workshops with DW Akademie.
As an international broadcaster, DW has an important role to play in providing Egyptians with an impartial international perspective they can use to better understand events affecting their lives. Press and media oppression in Egypt is a pervasive issue and journalists or bloggers can face severe punishment for doing their jobs. Egypt ranks 158 out of 180 in the 2015 Press Freedom Index from Reporters Without Borders.
Preview of the guest list for the 2014 Global Media Forum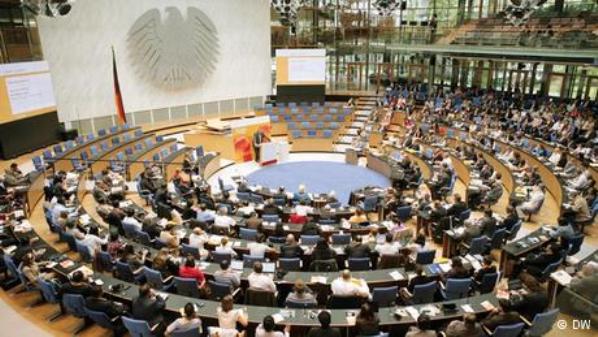 The 2014 DW Global Media Forum (GMF) will focus on the transformative power of the Internet and its effect on modern media, governance and political participation.  A collection of intriguing individuals active in media and government will provide insight, understanding and shed new light on these critical issues.
Secretary General of the Council of Europe, Thorbjørn Jagland ,will be delivering a keynote speech following opening remarks from DW Director General Peter Limbourg.  Also attending as a special guest will be the Egyptian political satirist Bassem Youssef, host of the widely-popular and controversial comedy news show El Bernameg. Other special guests include German Foreign Minister, Dr. Frank-Walter Steinmeier and humanitarian activist Auma Obama.
The Media Summit at the GMF will get to the core of the issue at hand with a panel of distinguished individuals from German and international media. Delivering a keynote speech will be the CEO of Axel Springer Germany, Mathias Doepfner.  Panelists will include Peter Horrocks, Director of BBC World Services Group and Director General of Al Jazeera Media Network, Dr. Mostefa Souag.
Another highlight will be a panel discussion on transatlantic relations with panelists that include Senior Editor for Foreign Policy at the Sueddeutsche Zeitung, Stefan Cornelius, Editor-in-Chief of RTL television, Peter Kloeppel and DW Chief Political Correspondent, Melinda Crane.
You can see the entire guest list here.
Ensuring a pan-Arabic platform for freedom of expression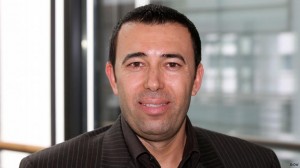 Guest commentary
Naser Shrouf, Head of Distribution for Africa / Middle East 
Political satire in Egypt can be a dangerous business but it is often through humor that people understand themselves better. With his news show Al Bernameg, Bassem Youssef uses comedy to provide a way for Egyptians to laugh at themselves during a very serious time for their country. The program also creates a window looking into Egyptian society and now with DW as a broadcasting partner that window will be opened to a much wider audience.
By adding Al Bernameg to the lineup we at DW are once again showing our commitment to promote and foster advocates of free speech and democracy through working closely with partners around the world. It is a sign of where we want to go as an organization – exploring diverse formats and connecting in new ways with local audiences.
For almost three years Egypt has been struggling to define itself. The function of a free press, that is so vital to this process, has also suffered. Non-traditional media has often filled the void. Al Bernameg, through making fun of political personages and social mores, provides an objective perspective that may look funny on the surface but is serious to the core.
After being taken off the air in November, Al Bernameg is now being broadcast each week, locally and on DW (Arabia). With DW, the show will be ensured an audience stretching from Morocco to Iraq. Freedom of speech and critique of the government are values essential to building modern societies. We think that programs like Al Bernameg are an important component of the media landscape in the Arab world – and we are committed to helping get the message across.