Search Results for Tag: Champion's League
German 'fussball' is currently the benchmark and the Bundesliga is really worth watching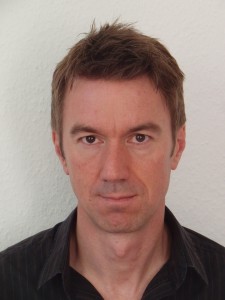 Guest commentary
Michael Trobridge, Editor at Kick off!
For football purists, German football has become the benchmark. Its top-flight clubs and the national team have crafted an attacking game that is at times breathtakingly attractive. There's a real hope here this will finally be the summer that Germany takes home the World Cup after a 24-year drought. After the disappointment of 2010 in South Africa, the Germans are sure to be fierce competitors in Brazil.  And that can only be good news for the Bundesliga.
Fired on by Jürgen Klopp's Dortmund and Bayern Munich under Jupp Heynckes and now Pep Guardiola, the league has been steadily building up a head of steam. Last season saw both sides contest the Champions League final. Bundesliga attendance is setting new records and clubs are in rosy health thanks to strict financial rules. Not only is the Bundesliga currently Europe's top grossing league in both fans and profits, it has also become the testing ground for international stars drawn by the mixture of traditional football values and high performance. Increasingly, people are talking about Bayern and Dortmund instead of Barcelona and Manchester United. Success at Brazil 2014 would boost the Bundesliga's reputation even further.
Of course, we always knew here at Kick off! that we were covering the most interesting football league in the world! But it's taken the Bundesliga's recent sporting and financial renaissance to really catch the eyes of the soccer world.
We want to serve that international interest with our new Kick off! Youtube channel, produced in English and starting now as the Bundesliga restarts after its winter break. We're sharing our best interviews and exclusive insider peeks as well as some real pearls from almost a decade of DW's Bundesliga TV show. Want to know what it's like to hang out behind the scenes with Bayern at their training camp in Qatar or explore Rio as people there gear up the World Cup? Or play football on motorbikes? It's all on the Kick off! YouTube channel!
The Bundesliga's come a long way since it was founded 50 years ago with 16 teams and poorly paid players. In fact, you can see exactly how far with our award-winning series 50 years of the Bundesliga. It's jam-packed with fabulous archive footage and is guaranteed to bring you right up to date with the world-class league the Bundesliga is today. Which, I believe, is where we came in.
Tags
Bayern Munich
,
Borussia Dortmund
,
Bundesliga
,
Champion's League
,
FIFA
,
football
,
Guest commentary
,
Kick Off!
,
KickOff!
,
Michael Trobridge
,
soccer
,
UEFA
,
World Cup
,
YouTube