Search Results for Tag: Des Moines Register
Telling stories with virtual reality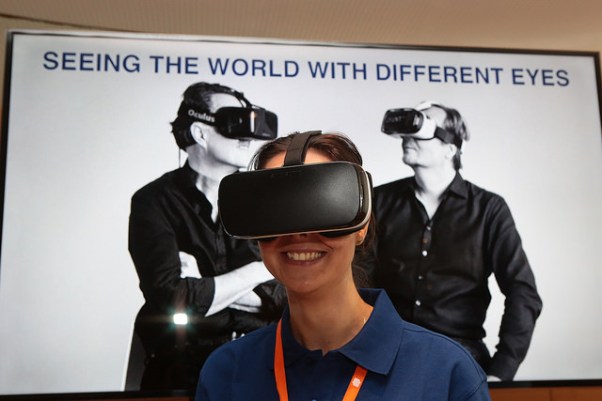 What if you could feel what it is like to be there as news happens? Using new virtual reality tools, journalists can recreate news worlds and users can interact directly with the environment.
DW's Innovation projects team presented this technology at the Global Media Forum and allowed the audience to experience the latest applications and devices.
It is striking how a virtual reality story creates a sense of presence and forces people to think differently about a story. Users can experience the news as a protagonist, and encounter jarring emotions and sensations. The meaning of a story is transferred directly by the medium and the information becomes an accessory, just like in real life.
A best practice example of applying virtual reality technology to journalism comes from the Guardian in their report on solitary confinement. The multimedia story, "6 x9: explore solitary confinement in 360", expresses how solitary confinement could be considered torture by combining first-hand reports with the VR experience of being confined to a cell 23 hours a day. Another example, Harvest of Change, from the Des Moines Register in the United States, explores issues reshaping farming in America.
This user experience is becoming more accessible because a variety of virtual reality accessories for mobile devices are more affordable.
Wireless virtual reality headsets are set to grow in popularity according to analysis from DW Innovation. Immersive info-graphics providing data on top of a virtual environment could be another big opportunity to translate complex stories to a wider audience in a visually appealing way. In an early VR experiment, DW Innovation cooperated with the Berlin VR start-up VRagments to visualize parts of the new Berlin Airport (BER), which is still under construction.
As the trend in virtual reality news progresses, innovators like those at DW will be asking how to create and improve virtual reality stories that address what viewers want and uncover their interests to intimately depict important stories.