Search Results for Tag: European Youth Press
GMF revisited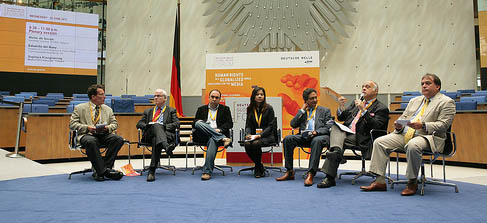 Here is a great post from Frank Smyth, who moderated a few of the panels at last week's DW Global Media Forum. More than 1,600 participants showed up to exchange their ideas on human rights and the media.
Another good bunch of articles covering the event can be found on the orangelog – a European Youth Press project.
Or check out the wrap-up from WSSCC discussion on water as a human right.