Search Results for Tag: KickOff!
DW puts a champion's eye on the Bundesliga
Former pro athletes bring an unmatched perspective to sports news. With a combination of expertise and a trademark sense of humor, former World Cup champion Thomas Berthold has joined DW's KickOff! and will host a weekly column, Berthold's Bundesliga. As a new German Bundesliga season kicks off, Berthold will also break down the latest from the world of soccer every Monday on DW News.
Whether it is issues off the field like the Premier League buying up German players or Bundesliga team prospects for this season, DW's new soccer expert brings a veteran's perspective to the debate. Berthold played on the German national team when they won the World Cup in 1990. During his career he played central back for Eintracht Frankfurt, Hellas Verona, AS Rom, Bayern München and VfB Stuttgart. Berthold has played in a total of 332 Bundesliga games.
Berthold's column is published online Mondays and is broadcast Thursdays on KickOff! Countdown.
DW is a winner in Las Vegas and Houston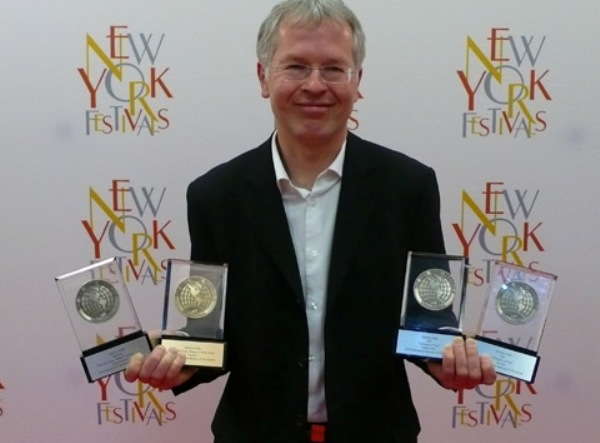 DW has made a big impression at two American flim festivals in April. Multiple productions from DW have taken home a total of 14 awards at both events.
Productions from DW stood out at the New York Festivals International TV & Film Awards in Las Vegas, winning a total of seven awards in six categories.  The awards are among the premier international distinctions that can be received in the television industry. Winning Silver World Medals were the DW classical-music documentary films Schumann at Pier 2, which won medals in both the Arts and Feature Films categories, and The Colón Ring – Wagner in Buenos Aires, which won silver in the Documentaries category as well as picking up a Bronze World Medal in the Arts category. Also winning a Bronze World Medal in the History and Society category was the KickOff! special production- 50 years of the Bundesliga.  Winning Finalist Certificates were the Euromaxx series Europe28 in the Travel and Tourism Category along with a video feature news report, Robert, Helene and the Horrors of Oradour in the Heroes category. The awards ceremony was a part of the 2014 NAB entertainment trade show. The two latest awards for Schumann at Pier 2, make a total of 14 that the film has received.
At the 47th annual WorldFest–Houston a rich variety of DW productions won seven "Remi" awards. Many took home a platinum Remi, the highest distinction for each sub-category. Winning a platinum in the Lifestyle Programming– Series category was the 10-part series PopXport special. Other platinum winners in the TV Series- Documentary category were the Brazil and Japan segments of the human interest special Coming Home.  Also taking platinum in the Cultural/Historical Program category was Tracing the Past- German-Jewish Cultural Heritage and again on the list Robert, Helene and the Horrors of Oradour in the Historical Programming Segment category.
Another two-time winner with a gold award in the Documentary category was The Colón Ring – Wagner in Buenos Aires. Also picking up a gold in the Individual On-Camera Talent category was the Euromaxx special Germany by Scooter hosted by Micheal Wigge. Last but not least was Strangers- 6 years later, which won silver in the Documentaries category. The WorldFest- Houston is one of the oldest film festivals in the world and this year DW was among 4,500 entries from 33 countries.
German 'fussball' is currently the benchmark and the Bundesliga is really worth watching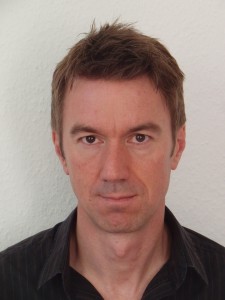 Guest commentary
Michael Trobridge, Editor at Kick off!
For football purists, German football has become the benchmark. Its top-flight clubs and the national team have crafted an attacking game that is at times breathtakingly attractive. There's a real hope here this will finally be the summer that Germany takes home the World Cup after a 24-year drought. After the disappointment of 2010 in South Africa, the Germans are sure to be fierce competitors in Brazil.  And that can only be good news for the Bundesliga.
Fired on by Jürgen Klopp's Dortmund and Bayern Munich under Jupp Heynckes and now Pep Guardiola, the league has been steadily building up a head of steam. Last season saw both sides contest the Champions League final. Bundesliga attendance is setting new records and clubs are in rosy health thanks to strict financial rules. Not only is the Bundesliga currently Europe's top grossing league in both fans and profits, it has also become the testing ground for international stars drawn by the mixture of traditional football values and high performance. Increasingly, people are talking about Bayern and Dortmund instead of Barcelona and Manchester United. Success at Brazil 2014 would boost the Bundesliga's reputation even further.
Of course, we always knew here at Kick off! that we were covering the most interesting football league in the world! But it's taken the Bundesliga's recent sporting and financial renaissance to really catch the eyes of the soccer world.
We want to serve that international interest with our new Kick off! Youtube channel, produced in English and starting now as the Bundesliga restarts after its winter break. We're sharing our best interviews and exclusive insider peeks as well as some real pearls from almost a decade of DW's Bundesliga TV show. Want to know what it's like to hang out behind the scenes with Bayern at their training camp in Qatar or explore Rio as people there gear up the World Cup? Or play football on motorbikes? It's all on the Kick off! YouTube channel!
The Bundesliga's come a long way since it was founded 50 years ago with 16 teams and poorly paid players. In fact, you can see exactly how far with our award-winning series 50 years of the Bundesliga. It's jam-packed with fabulous archive footage and is guaranteed to bring you right up to date with the world-class league the Bundesliga is today. Which, I believe, is where we came in.
Tags
Bayern Munich
,
Borussia Dortmund
,
Bundesliga
,
Champion's League
,
FIFA
,
football
,
Guest commentary
,
Kick Off!
,
KickOff!
,
Michael Trobridge
,
soccer
,
UEFA
,
World Cup
,
YouTube