3 Search Results for: Rohingya refugee crisis women and girls
Rohingya Refugee Crisis – The crisis situation disproportionately affects women and girls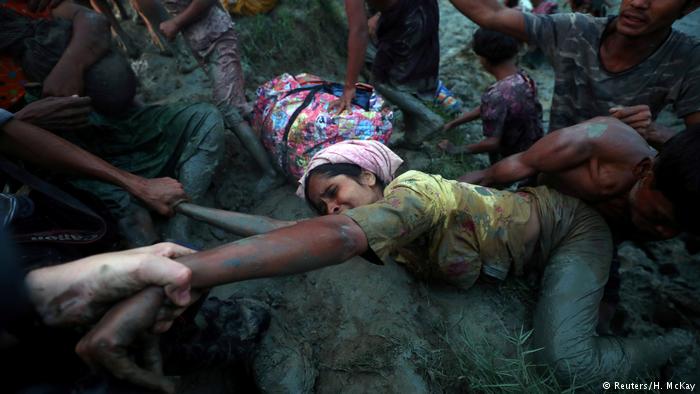 According to UN Women the distressed and traumatized displaced Rohingya – approximately 51% of which are women and girls – lives in terrible conditions and lacks adequate food, water, sanitation, medical care and access to their livelihoods and assets. This picture gallery depicts only part of their suffering.
They have fled from wars, persecution and sexual abuse – and have a strong will to move on. DW talked to women in several refugee centers in Greece about their hopes for the future and their adventurous journey.

read more
Stars from Buckingham Palace to Bollywood used their fame in 2018 to highlight global challenges from climate change to women's rights.

read more
Tags
Amitabh Bachchan
,
Cate Blanchett
,
David Attenborough
,
David Beckham
,
Elton John
,
Emma Watson
,
Meghan Markle
,
Michelle Obama
,
Millie Bobby Brown
,
Princess Beatrice
,
women's rights