"Talent has no boundaries"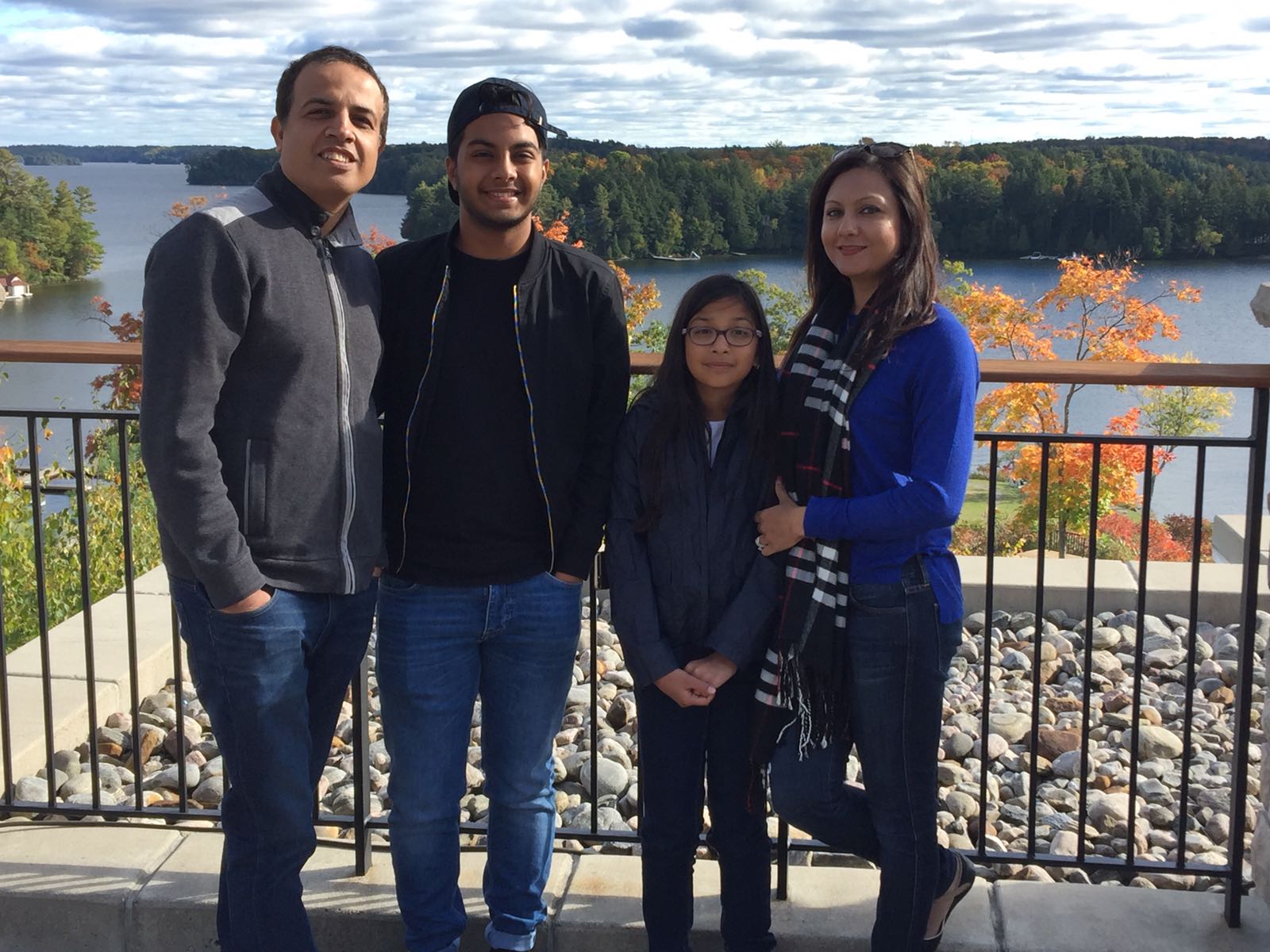 Women have always featured in the news, at times as commodities, sometimes as art. But it is still rare for an immigrant woman to become the talk of the town for her entrepreneurial debut and leadership skills.
Aneela Zaib, the founder and CEO of emergiTEL, one of Canada's leading IT recruiting and staffing companies is one of these exceptions. After immigrating from Pakistan to Canada, she went through some of the toughest challenges that immigrants face to make a life and finally rose like a phoenix to inspire women from across the world. In a candid conversation, Aneela Zaib gives an insight into her journey.
What made you decide to leave your home in Pakistan to come to Canada?
Back home, at that time, science and engineering weren't common subjects among women. I still remember, in a class of 200 students, we were only 14 girls at the university. So, when I wanted to do my Masters in Engineering, there was little scope and I wanted more. I always wanted to learn and empower others with my knowledge. So, it was purely educational reasons that made me take the decision to leave Pakistan and move to Canada.
How was the move?
Honestly, it wasn't like a bed of roses. I was very excited that my husband and I were both accepted to study at the University of Toronto, which we had both aimed for since childhood. But getting to Canada wasn't easy. I had to sell off my jewelry, my car to afford the flight for both of us. Also, I was pregnant at the time of the move. Like most immigrants we underwent a lot of hassle and trouble to build a life in Canada.
How did you continue your studies despite being pregnant?
Well, I had to take time off, defer my study plans for a while until I gave birth to my son. When he was 11 months old, I went back to my studies again. I could have started earlier, but we could not afford daycare. I started studying at night, coming home in the morning to do my duties as a mother and a wife. I am thankful to my husband for his enormous support thanks to which I was able to finish my studies on time, despite being a new mother.
What inspired you to start emergiTEL?
I was working for Sprint Canada as a process engineer. And it was there that I got to know a lot of cross functional teams. Some of the resources, i.e. employees, were not working in their areas of expertise, using what they had learned in schools or colleges. This made me think about the qualification process at the time of their hiring. Hence, the concept of a recruitment agency that does in-depth screening to qualify and improve compatibility between prospective employees and employers led me to start emergiTEL. Initially, I started it from the basement of my house, single-handedly, and over time, today emergiTEL is acclaimed Canada-wide for its premium staffing solutions.
What challenges did you face in your journey as an immigrant and entrepreneur?
Oh there were many. It was a very tough environment to start. We did not have any friends, acquaintances, relatives, associations or anything that could really give us the comfort and solace that one needs to set up something in a new place. Financially too, it was quite challenging. I started emergiTEL as a bootstrap company, so my collaterals were my invoices of my clients who were established players in the market. There was a big risk assessment exercise that I had to go through. But thankfully RBC helped me a lot to get the line of credit to start my business judiciously. Again selling the idea of my company, the uniqueness of ours over the other established sharks in the industry was also pretty challenging.
What challenges do you still face now?
Right now, our challenge is to understand whether we are really diversified or not. If we are diversified, how far are we diversified in this workforce, as a company? Also, am I doing justice to emergiTEL as a CEO, by making sure that the company is run by good managers, Directors, VPs, who can take the concept of the company to the next level. So constantly, nurturing, mentoring of people, to set them in the right direction, this in itself is a big challenge.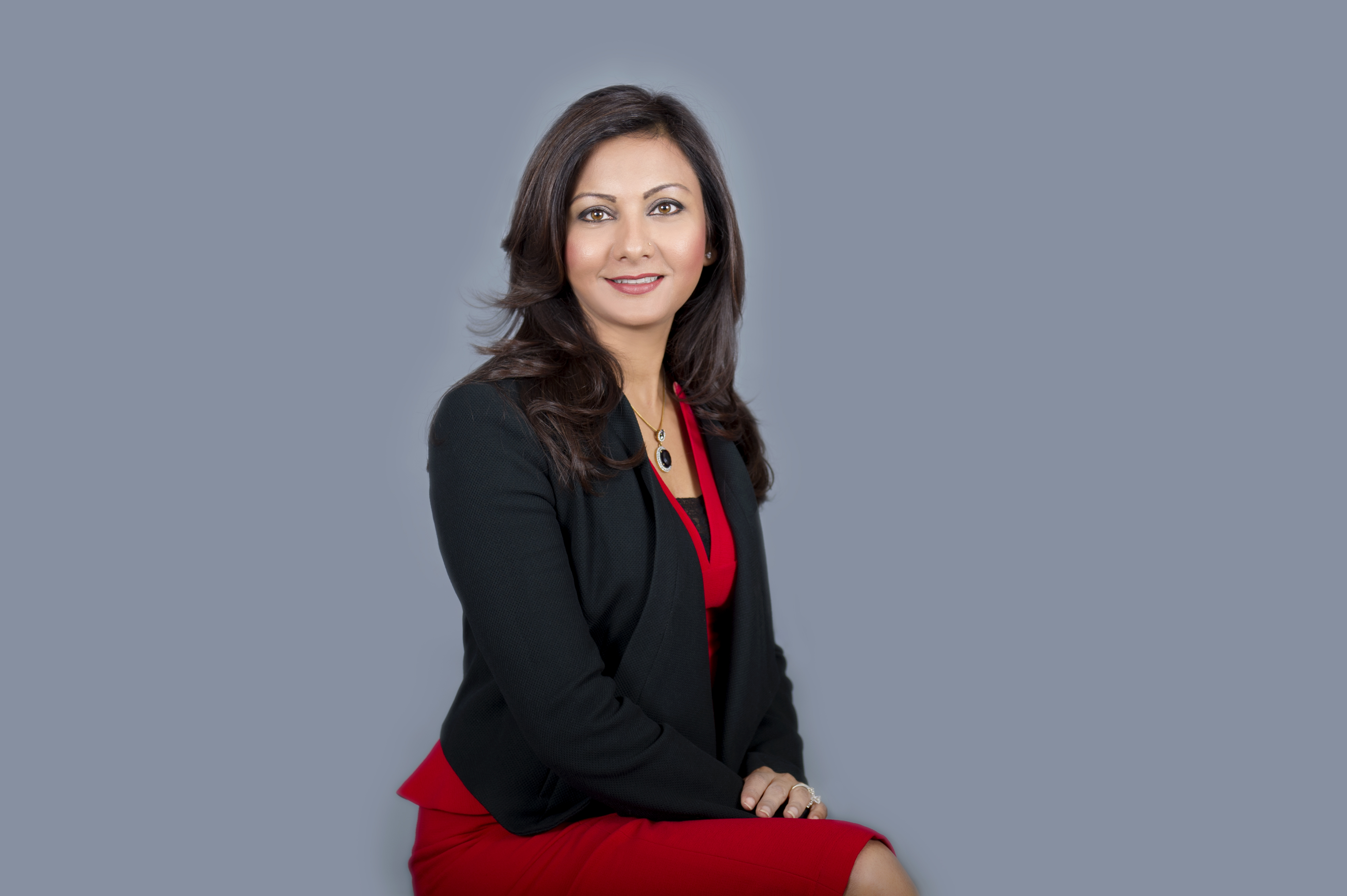 Although Canada is lauded as the land of immigrants, many immigrants face hardships when it comes to entering the job market. How do you address this issue?
When immigrants come over they bring experience and knowledge with them. However, in Canada, employers tend to look out for candidates who have Canadian experience. And this has diverse effects on both. Non-Canadian candidates are baffled by this, while employers want people who are acclimatized to the Canadian workforce and culture so that they can start immediately. We address this issue by following a thorough model of screening which we call 3D. In this we give a deeper assessment to our clients about that particular profile. We check their references and do all the work for our clients and this basically gives the satisfaction and peace of mind that they need before hiring someone. And it's not an easy thing to do as it takes up a lot of our good time.
How do you motivate and train them?
Well, as I said, we have a 3D screening process of recruiting. Once we find a candidate, we interview him/her to find out more about his/her expertise and soft skills. Once we know that a person is good in say Java, we will get a subject matter expert to interview him/herabout Java as per the project requirement. If s/he qualifies, we will train and guide the candidate to best meet the client's requirements. Once s/he is satisfied with the role, we project them before the client and ensure that they treat him akin to someone with Canadian experience, since we have verified his credentials. Having said that, we cannot help every immigrant to get a job in Canada. For example, if someone worked as a project manager back home and is looking for a job here in Canada but does not have a PMP certification, we will explain how to get this and then try to help them get a job here. We also connect them to various networking associations, so that they don't lose hope, and understand that Canada needs them, it's just a question time and things will be fine.
You have been a key participant in strengthening the idea of a diversified workplace. How did you nail it?
I don't think I have nailed it yet. (Laughs). But the idea of a diversified workplace stems from the idea of 'Thought Diversity'. For example, if you have a problem and there are 10 people who were all Canadian-born and raised working on it, in my opinion they will have a limited skill set. But if we bring a diverse participant into the discussion, diverse because of a different gender, age or nationality and was trained in a different way to tackle a problem, they can bring in innovative ways of solving the same problem. And this innovation in time creates better productivity in the workplace. If all companies introduce this concept, then we will have a much stronger, innovative and quality driven Canadian economy. I advocate it everywhere and believe that talent has no boundaries. The trick is how you can fit the right person in the right place.
You have received a number of awards for your accomplishment as a female entrepreneur, a female immigrant as well as a policymaker for a diversified Canada. What would you say has been the most challenging task so far?
(Laughs) Ooo difficult to say. (Ahem) I think they have all been tough in their own ways. I would say even being a mum of two, a wife, as well as having other work and a business has been challenging., Asa female entrepreneur, settling the foundation of a new concept of hiring, building a company, and getting it established in the industry was tough. Because we were challenging the traditional modes of recruitment. I used all the possible feathers in my cap to get this concept socialized and turn this pioneer concept to action.
Any regrets in your life?
No absolutely not! Oops yeah, maybe I could have more kids. (Laughs). I think I have enjoyed my life to the hilt. I am just loving it. Now I am more satisfied with my life and wish to help others around me to grow and build themselves in their interests.
Interview: Debarati Mukherjee
Editor: Anne Thomas
_____
WTO RECOMMENDS
Seema Azis is one of the most prominent business leaders in South Asia. However, she is mostly known for her work in improving the education sector of Pakistan. Aziz runs more than 700 English medium schools in Pakistan for the underprivileged. (From March 8, 2017)
A nation that can take pride in leading women in fields including politics, education and cyber security is ranked almost the worst for gender equality. DW's head of Urdu, Kishwar Mustafa, explores this dilemma. (From April 24, 2017)
The women of the Samburu tribe face many hardships, including circumcision, child marriage and sexual abuse. Some had enough and decided to set up a safe village just for women. (From May 2, 2017)