Celebrate diversity and embrace beauty that is authentic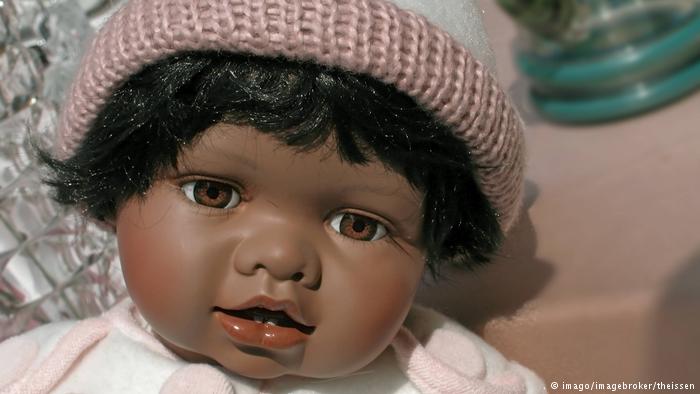 I grew up in Apartheid South Africa, but I also experienced it change into a democracy.
It's really crazy how the system of apartheid didn't just oppress people based on the color of their skin, but also turned ethnic groups against another. White supremacy also fueled the way we perceived beauty. I remember, year after year, watching Miss South Africa beauty pageants and being in awe as tall, white and blonde women almost always became the prized queens of the pageant. And I remember how ugly it made me feel that I would never be considered 'beautiful' if beauty pageants, Barbie dolls and models on the covers of magazines were anything to go by.
During my early teens, when democracy was still finding its feet, I questioned my cultural identity. Being short, brown-skinned and somewhat of a tomboy didn't feature anywhere on society's cool scale. I recall once being told by a beautician to bleach my skin because I looked a bit tanned. "Tanned? WHAT?! I thought …no, this is my natural skin color." Why were people always trying to make me feel like something was wrong with me? I was born this way.
Years later when I enrolled in law school, I was confronted by an incredibly diverse palette of cultures and mindsets. This had me in complete awe, as it was the first time I had witnessed just how beautiful diversity can be. Girls with afros, Zulu boys in braids, white girls with green eyes and red hair, tanned and sun-kissed blonde surfers, Bollywood lookalikes – my class was a melting pot of cultures. It wasn't just that we all looked different, but we shared and talked about our backgrounds in a relaxed environment. We didn't always understand each other's cultural heritage and traditions, but it was just breathtaking to suspend judgment and be open to and with each other. Ultimately, we were all beautiful. For the first time, I felt so happy in my own skin and unapologetic. I was part of this rainbow nation – a nation that had oppressed our forefathers.
As a South African Indian mum living in Germany and raising a bi-cultural and bi-racial daughter, I want to contribute to the richness of her heritage. After she was born, I was stopped many times by people who had never seen a newborn baby with such a headful of hair. Some even said she looked like a Monchichi, a cute monkey toy. I have never heard a black person say to another black person that their child looks like a Monchichi because comparing a child of color to a monkey is really insulting. Although I understand that people don't intend their comments to come across this way, Monchicis are seen as cute, but they still send out the wrong message. More tact and sensitivity are needed in a racially-diverse society.
South Africa has had to work very hard at becoming more politically correct and breaking gender and racial stereotypes. By telling more stories about shared experiences, we pay more attention to the many issues and discourses that undermine African women, from mainstream beauty product advertising to selling clothes for all sizes of women to ensuring that we have dolls of color for our babies.
It might seem like a small thing for most people, but it is a big victory for me that my daughter can have access to dolls that are bald and peach-colored with beautiful blue eyes as well as chocolate-skinned dolls with full crops of hair.
And so when I was at the airport in South Africa, running towards the boarding gate and this beautiful African doll at the duty free store caught my eye, I stopped dead in my tracks. It signified a more exacting representation of an African child, and how I wish that I had more representations of beauty that mirrored my brown skin when I was younger. If ever my daughter questions her brown skin, I want this doll to be a reminder that celebrates her diversity and embraces beauty that is authentic.
Author: Sarona Wolter
Editor: Anne Thomas
_____
WTO RECOMMENDS
.

Romanian photographer Mihaela Noroc quit her job and set out to travel the world in search of female beauty. For her 'Atlas of Beauty' she portrays women from different cultures.
Mr. Albinism Kenya: 'Finally we achieved something.' Kenya has just crowned its first ever Mr. and Miss Albinism. In a region where people living with albinism live in fear of ritual killings, the beauty pageant offered a rare chance for them to show their talents.
Summer is finally upon us in the northern hemisphere. With rising temperatures, clothes are getting scantier, regular bodies are being exposed to the critical eyes of the tabloid press and those who prey on our insecurities. This in turn has led to the next head-scratching body trend.