Women in the news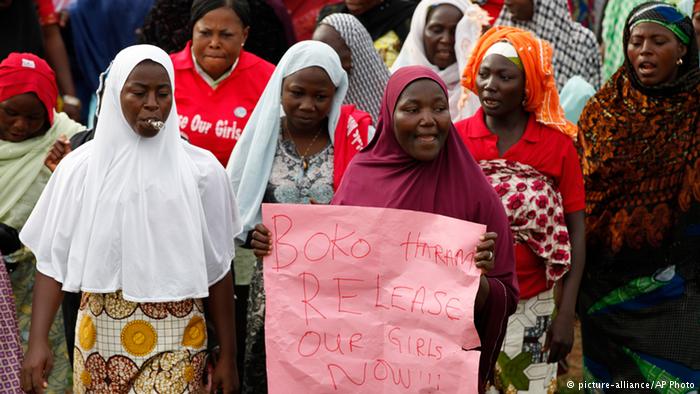 More than 300 girls kidnapped by the Boko Haram may come back home following Nigeria's deal with the terror organization. Women in Iran are terrified after a spate of acid attacks, but one woman in Nepal has taken on the world of cricket. Read more on women's themes that made it to the headlines.
Acid Attacks on Women Spread Terror in Iran
Zealots on motorcycles are throwing acid at women whose veils are deemed too loose in the ancient city of Isfahan. Are they defying the law, or enforcing it? Read more here.
Can Nigeria-Boko Haram deal free the Chibok girls?
The Nigerian government has announced what it says is a truce with Boko Haram militants and a deal to free more than 200 abducted schoolgirls. Read more here.
What happens to women kidnapped by the Islamic State?
They sold Amsha for $12. Other girls and women went for more, much more. But Amsha had a small son and was pregnant with her second child. Read more here.
Apple and Facebook to pay employees to freeze eggs?
NBC News announced that the tech companies, Apple and Facebook, are now covering the cost of egg freezing for their female employees. The story reads like a press release for the assisted reproductive technology (ART) industry, avoiding any mention of high failure rates or potential health risks to infants born from an egg frozen in liquid nitrogen. Read more here.
Cricket is no more "a man's world"
Bhawana Ghimire is the first woman CEO to run a national cricket Board in the Indian sub-continent. She aims to take Nepal cricket to the summit of success. Read more here.
Dating rules for academic women
Jane Austen was certainly not the first feminist in print — Mary Wollstonecraft's A Vindication of The Rights of Woman was published when Austen was still only 17. But she was certainly the first feminist in action, her novels less remarkable for their emancipatory ideas than they were ground-breaking for their emancipatory example. Read more here.
Lynda Bellingham, actor and presenter, dies aged 66
The TV presenter and actor Lynda Bellingham has died within a month of revealing she had stopped her chemotherapy for cancer. Read more here.
Serena Williams slams Russian official over 'sexist and racist' comments
Serena Williams has labelled Shamil Tarpischev as "extremely sexist" and "racist" after the Russian Tennis Federation president described the world No1 and her sister Venus as the "Williams brothers." Read more here.