Women in the News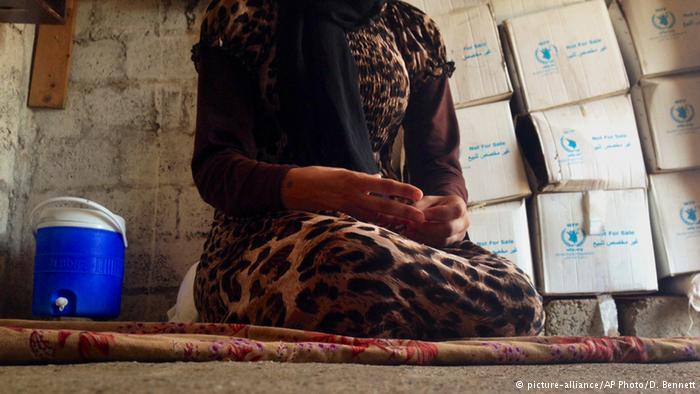 An Isis court had convicted two women of "witchcraft and sorcery" and beheaded them. Read more here and other news about women that made it to the headlines.
Jihadists behead women for 'sorcery'
Islamic State beheaded two women for sorcery, Syrian activists reported yesterday. It is believed to be the first time the jihadists have killed female victims in this way. Read more here from The Times.
Former DW Journalist Gao Yu's health worsens in detention
The family of former DW journalist Gao Yu has voiced concerns over her health, as her heart condition worsens in prison. The outcome of her appeal for leaking state secrets, due this week, has been delayed. Read more here.
Dialogue behind bars
The world is horrified by the brutality of Islamic State (IS). Two young sisters are now doing what they can to prevent young Lebanese people from joining radical Islamist groups. By doing so, they are risking their lives. Juliane Metzker reports from Beirut. Read more here from Qantara.de
Indian PM Narendra Modi's #SelfieWithDaughter appeal to highlight women's rights gains traction
Indian prime minister Narendra Modi's appeal for parents to post snapshots on social media with their daughters to tackle India's skewed sex ratio has gone viral, with celebrities among those taking up the initiative. Read more here.
Saudi Prince pledges $32 billion to good causes, with women's rights as Focus
Saudi Arabia's Prince al-Waleed bin Talal on Wednesday pledged $32 billion to philanthropy, with the empowerment of women one of his priorities. Read more here.
Working mothers are good for children – but the guilt trips will keep coming
The rightwing media made its mind up about working mothers long ago. Don't expect a groundbreaking Harvard study to change it. Read more here from the Guardian.
A Tibetan singer helps mentally ill patients find their voice
On a sunny June afternoon in Kingston, New York, a sleepy, sun-bleached town about two hours north of Manhattan, this voice fills a small, 15th-century Dutch church. It's part of a musical play called You Are Beautiful, I Am Beautiful, and Lhamo is sharing this stage with 13 residents of Chiz's Heart Street, a local homeless shelter for the mentally ill, most of them schizophrenic. Read more here from Newsweek.