Women in the news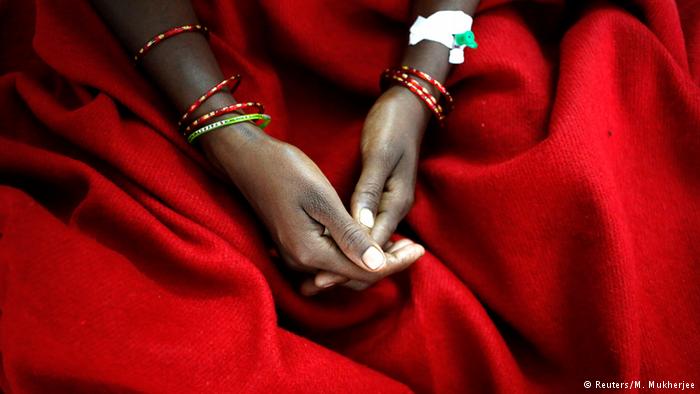 Women have been treated unfairly and even cruelly just because they are in a very vulnerable position and cannot fight for their rights. Follow the news about women's rights in DW and Women Talk Online!
Indian woman reportedly burned with boiling oil for not providing a dowry
Her in-laws expected the equivalent of $150. A newlywed Indian woman was reportedly tortured by her in-laws for not bringing a dowry with her to their home, her hands forcibly burned by dipping them in boiling oil.
Read more here from TIME
India's Daughter: why we need to talk about rape culture around the world
Horror, rage and hope. Those are the emotions that stuck with me after I watched the powerful documentary India's Daughter last week at the first Global Health Film Festival. The film documents the brutal and tragic gang rape of Jyoti, a 23 year old medical student, in Delhi back in December 2012.
Read more here from GLOBALCITIZEN
Detroit Businesswomen Team Up to Get Rape Kits Tested
In 2009, a Wayne County assistant prosecuting attorney noticed thousands of rape kits stacked on the shelves of a Detroit Police Department storage facility. The kits are used to collect and store DNA evidence obtained from sexual assault survivors. These particular kits had been in storage for up to 30 years, and their contents had never been processed or properly investigated.
Read more here from The New York Times
Getting rid of tips could reduce sexual harassment, advocates say
Survey shows three-quarters of women in US food service industry have been sexually harassed: 'You have to tolerate what the customer might do to you when they pay your bills'.
Read more here from The Guardian
Women: From today until January 1st you are working for free
Monday, 9 November marks the day in the year when women in full-time jobs effectively begin to work for free as they are, on average, paid 14.2 per cent less per year than their male counterparts. To mark this date campaigners have created Equal Pay Day, a day to highlight the fact that despite the Equal Pay Act being introduced in Britain over 40 years ago, gender pay inequality still exists.
Read more here from Independent
Here's What Happens When You Put More Women in Government
Canadian Prime Minister Justin Trudeau made headlines Wednesday when he announced that half of his Cabinet ministers are female, a decision he justified with the simple explanation that "it's 2015." The move won him international praise and more than a few swoons.
Read more here from TIME
Mom for rent: $40 buys you an hour of motherly care and judgment-free advice
Nina Keneally started her service after chatting with the youth of New York's hip Bushwick neighbourhood. Adam Gabbatt went to her for some tea and sympathy.
Read more here from The Guardian.
Financial Advice for Women, from Women
Today, as men's and women's traditional roles continue to blur, companies are more careful not to reinforce gender stereotypes. Yet at the same time, two new online investment firms — known as robo-advisers — are introducing products that suggest women need extra hand-holding with their money. They are offering financial and investment advice tailored just for females.
Read more here from The New York Times
Tags
dowry
,
equal pay day
,
glas ceiling
,
India
,
India's Daughter
,
Justin Trudeau
,
New Delhi
,
rape
,
rape kit
,
sexual harassment
,
women's rights
,
womensrights