Women in the News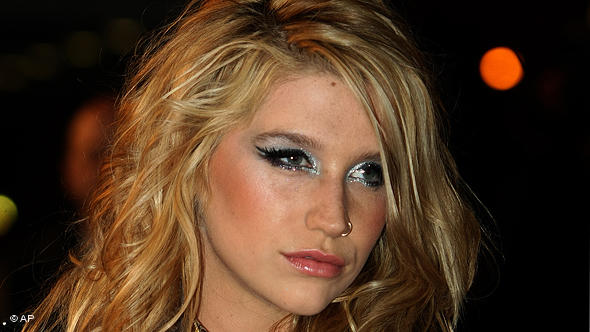 Is it easy for a woman to talk about sexual assault that she experienced? No! It is not! Mentally it takes a lot of strength and courage to go through it again, even once. That is why some women do not file a case and keep silent. In some cases even the court of justice, not only society, rejects her "plea". For example: Kesha's case. Read more here!
Kesha vs. Dr Luke: This is why we need to call out victim blaming – fast
The 28-year-old singer, Kesha, filed a lawsuit against Sony asking to be freed from her contract with Gottwald's Kemosabe Records. She claimed that producer Dr Luke (real name Lukasz Sebastian Gottwald) drugged, raped and abused her, just after she signed a contract with him aged 18. This weekend, the New York state supreme court sided with him, ruling that Kesha must remain under contract.
Read more here from The Telegraph.
Women who lost children to violence form powerful Hillary Clinton coalition
Speaking from St Peter's AME church in North Charleston, South Carolina, on Sunday, a group of women who call themselves the "mothers of the movement" united to remember their children, whose deaths helped mobilize Black Lives Matter, a modern civil rights movement. They also campaigned for Hillary Clinton.
Read more here from The Guardian.
Why does China have women-only mosques?
The Islamic world is wide and various, its points of view almost as numerous as its people. And Islam in China, with its long tradition of women-only mosques, provides a good illustration.
Read more here from BBC.
Israel's Women of the Wall win equal right to pray
For the past 27 years, the group "Women of the Wall" has gathered at the Western Wall in Jerusalem to protest rules set by the orthodox rabbinate that restrict their ability to pray there openly. Will plans to open a section to women and men succeed?
Read more here.
Campaigning for justice
Nikki Fraser is a young indigenous activist trying to raise awareness about the issue of Missing and Murdered Indigenous Women and Girls. Officially, that figure stands at around 1200, but the real figure is believed to be far higher. For Nikki, it's a very personal issue – she's lost two relatives. That's why she's campaigning for future generations of indigenous girls to feel safe in Canada.
Read more here.
Kasich apologizes for saying women 'left their kitchens' to back him
Speaking at a town hall event in Fairfax, Virginia, on Monday, the Republican presidential candidate attracted criticism over a comment he made about women. Reflecting on his election to the state legislature at the age of 26, Kasich said many women 'left their kitchens' to campaign for him.
Read more here from CNN.
Pulse: Women who work
On today's show, it's all about women who work and are changing lives through that work From the DRC banker betting on young women's businesses; to the Delhi female taxi drivers earning more than their men. From the women who face violence and death threats to work in Afghanistan to the migrants in the USA who have to fight for the right to study before they can work.
Read more here.
Challenging mainstream beauty standards
In the beginning it was a website. 15 years later the Suicide Girls is now a full-fledged media company. It was born out of the seductive images of women with colorful tattoos, multiple piercings and florescent hair – and their fans. The founder of the Los Angeles-based company says she wanted to shine the spotlight on a type of beauty that is not always recognized in mainstream media.
Read more here.
Author: Marjory Linardy
Editor: Isha Bhatia
Tags
beauty
,
Canada
,
Dr Luke
,
Hillary Clinton
,
Israel
,
John Kasich
,
Kesha
,
New Delhi
,
Nikki Fraser
,
Republican
,
Suicide Girls
,
USA
,
Women of the Wall
,
women's rights