Pakistan's Digital Rights Foundation among Top Ten Entrepreneurs at UNGA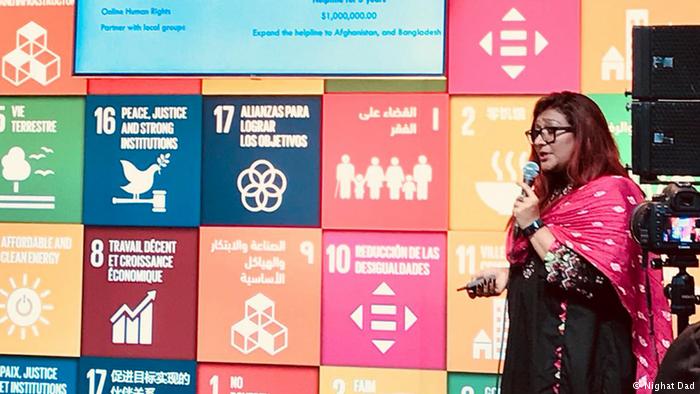 Nighat Dad is the founder of Digital Rights Foundation (DRF), whose helpline is assisting Pakistani women to fight against cyber harassment and online abuse. Dad presented her work at the Innovations Summit at the United Nations General Assembly (UNGA) in 2018.
Including DRF, a total of 10 ideas were selected from more than 1000 applications that the United Nations Foundation received for the Innovations Summit. Former UN Secretary General Kofi Annan launched the UN Foundation to explore and support  innovative solutions to global problems, to observe how people on the ground address issues related to Sustainable Development Goals (SDGs) and explore how these can be achieved by 2030. The first Solutions Summit was held four years ago. It is now an annual event that takes place during the UN General Assembly.
Dad's solution was selected in the gender equality category of SDGs. While speaking to DW on the telephone from Pakistan, Dad explained that the audience was composed of tech giants, international dignitaries and other stakeholders who were interested in knowing about what DRF was doing to campaign against online abuse.
Dad started her speech with the story of Qandeel Baloch, an  internet star in Pakistan who was criticized for her provocative videos who died in an honor killing perpetrated by her brother.
"I told the audience that online harassment is not a Pakistani problem, it is an international issue. However, the context makes it much more complicated in Pakistan. The socio-religious aspect, the patriarchy, and male dominance all make online abuse and harassment much more intense and complicated."
Dad said that the Internet was for everyone and everybody had the right to use it as they wanted. She explained that she had started the helpline out of anger and frustration after Baloch's killing. She wanted to do something that would help women face online threats and abuses.
"I had no money but I did have ambition and I have been able to sustain the helpline for last two years."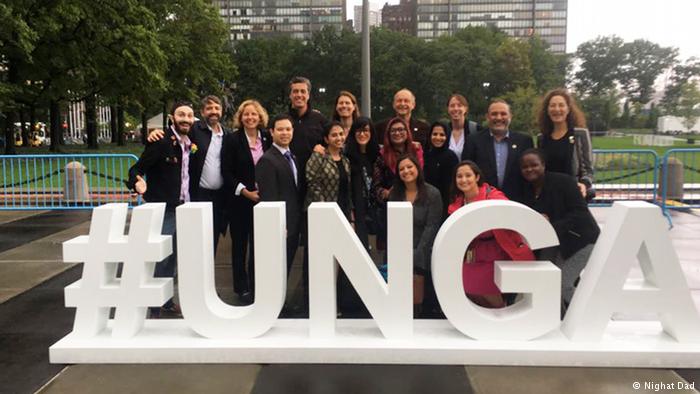 Dad believes that despite all the technological advances, sometimes traditional ways of addressing problems work best The helpline is one such traditional way. "The victims are connected to another human and that is a different feeling from connecting to a computer or an app. Through the helpline a person is providing a solution and they are counseled as well."
The helpline has received more than 2000 calls in two years, with 63 percent coming from women. A total of 170 cases were then referred to the Federal Investigation Agency of Pakistan.
Author: Beenish Javed (act)