A different place, different customs, different manners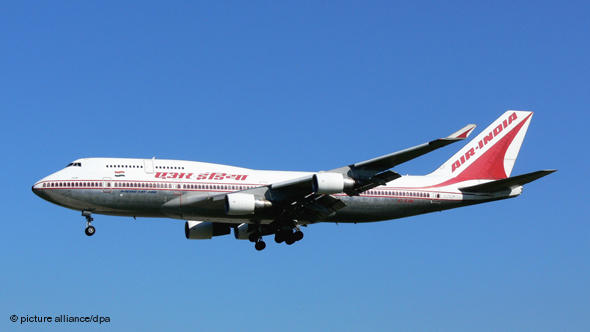 Leaving my homeland always makes me homesick. And when you are 6772 kilometers away, travelling for eight hours in an aircraft,  in a country that doesn't speak your language. Phew…you see trouble welcoming you.
When I boarded the flight from India to Germany (Bonn, to be precise) in September 2010 a gamut of mixed emotions overcame me. I felt like I was entering alien territory. The silver lining amid the mental chaos was "hey, they too are humans…at least sign language is the same everywhere". That consoled me a little.
I landed in Dusseldorf …the fashion capital of Germany (though didn't know it then). Struggling with my suitcases which were well over the weight limit – skeptical of finding authentic Indian stuff I literally packed India in my suitcase – I did not feel particularly fashionable struggling with bags falling off the luggage cart. And unlike India there was no-one to help. When people see a girl in trouble in India they will throng to offer help. With intentions both good and bad but at least helping is the basic idea.  
Even my "excuse me, please, can you help?" went unheard. I didn't know the magic words in German at that time "Entschuldigung" (Excuse me) and "Bitte" (please). So, inside the airport arrivals lounge I felt trapped in a cacophony of noise. Words were literally banging against my ear drums. And I didn't understand anything, couldn't decipher the words in a foreign language, and was all the more distressed.
My eyes were glued to the exit looking for my husband. He had arrived in Germany three months before me and was already at home in Bonn. He came to meet me. He was happy here about the work, weather and what not.
But his feedback didn't raise my hopes. In contrast to the warmth of Indians my brief encounter those very distant people at the airport prevented me from building any hopes that things would get better. According to my husband I had formed an opinion too early. He asked me to relax and take in our new surroundings. Now I realise it was good advice.
But before I got to that point there was a lot of confusion, interesting anecdotes, trivia and trials.
Bonn…ifs and buts
My first morning in Bonn was a cold rainy weekend. A much awaited walk by the River Rhine was a wash out. The city was deserted. People were barely to be seen. After coming from the world's second most populated country it was strange to see no-one out and about despite the rain.
As I did not have any English language newspapers and no internet connection or telephone during my first few weeks in Germany, I felt really cut off, isolated. I thought the four magical words "Sprechen Sie Englisch bitte" (Please speak English) will be enough to initiate a conversation with the locals. But these four words gave a false impression about my knowledge of the German language. And they would reply in eloquent German. Hence the conversation used to end with me saying "Ich verstehen nicht" (I don't understand). Now that I speak a little German things are getting easier, but it is a slow process.  
The Google God
From getting the groceries to understanding a letter from the transport company, SWB, or from the City of Bonn, the landlord, the bank, insurance companies, it was tough going.
Me being a vegetarian and my husband a selective non-vegetarian my ordeal was to purchase the right food from the right place. So with a piece of pen and paper I visited the grocery shops. After that I started purchasing food online, thanks to Google. Translating letters from various government departments or standing in line in their offices gave me free German tutorials. And one thing I learnt from this was "Bitte haben Sie Geduld" (Please be patient). As a result I am now more patient.    
Sense of safety and security
In India urban women have come a long way but certain things are still a distant dream. Primarily it's safety and security. While walking on the streets of Bonn, I have never felt a sense of fear. When I step out of the house here I know that I will not be molested in any way or encounter any misbehavior. This is in marked contrast to India where many women have to put up with being stared at by men, listening to their lewd comments and sometimes even being pinched.
In India men often claim that if women wear short dresses, they are provoking men into raping them. This is typical of a patriarchal society. If this is true then women here in the West would be attacked every day, wouldn't they? The sense of safety I enjoy here has made me fall in love with this city.
Life at 30
From an Indian perspective being married for five years and having passed the 30 mark means mounting pressure. India is a country where during the marriage ceremony itself the bride and the groom are blessed and asked to announce the "good news" (pregnancy) soon.  
I have been spared that here in Germany. After nearly one and a half years in this country, it is a relief not to have to deal with this. Doctors and our German friends here find it completely normal only to think of children after turning 30. So for the time being I'm enjoying life.
Author: Tanushree Sharma Sandhu
Editor: Grahame Lucas