Search Results for Tag: Arundhati Roy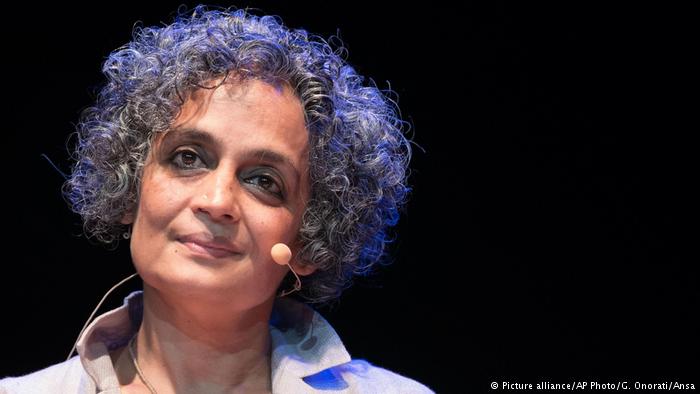 In an interview with DW, renowned novelist and social activist Arundhati Roy talks about the recent arrests of leftist intellectuals in India, accusing PM Modi's government of "overturning" the country's constitution.

read more
Tags
Arun Ferreira
,
Arundhati Roy
,
dalit
,
fascism
,
Gautam Navlakha
,
India
,
Narendra Modi
,
Sudha Bharadwaj
,
Varavara Rao
,
Vernon Gonsalves
,
women's rights
Have you ever seen a Bollywood movie? Tell us what you think. The article about Bollywood and vulgarity on screen got the most comments from our readers this week. Check out here if your comment has been chosen for this week's Comment of the Week!
_____

read more
Tags
#StopRape
,
Arundhati Roy
,
bollywood
,
India
,
India's Daughter
,
International Day for the Elimination of Violence against women
,
Mawlynnong
,
Media
,
Meghalaya
,
Violence against women
,
women's rights
,
womensrights
The Indian Cinema, or Bollywood as most commonly referred to, is gaining popularity worldwide. Bollywood films are watched in almost every country and its silver screen actors have become brand ambassadors the world over; several of them are making their way to Hollywood now. Bollywood music and dances have entertained audiences and catchy songs called 'item numbers' have been a part of their movies.

read more
Tags
#sexualviolence
,
Arundhati Roy
,
Ayesha Khan
,
Bollywood movies
,
Deepika Padukone
,
Fevicol Se
,
gang rape
,
Hollywood
,
India
,
India's Daughter
,
item numbers
,
Kareena Kapoor
,
Leslee Udwin
,
Lovel
,
New Delhi
,
pornography
,
rape
,
vulgarity
,
vulgarity on screen
,
women's rights activist
,
womensrights