Search Results for Tag: China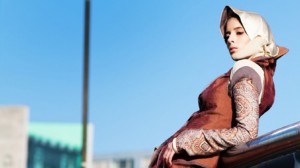 Women in China face tough choices when looking for love, Pakistan welcomes UN Secretary General Ban ki Moon, Muslim fashion is on the rise and there's a new alternative for women in the US who want to get an abortion. Find out the latest in women's issues.

read more
Evan Grae Davis's new film entitled It's a Girl has been a great success since its launch in September 2012. The film has hit a nerve amongst those in India and China advocating dignity and equality for women. Indeed the film has become part of a campaign on Twitter and Facebook which has "gone viral" – to use the language of social media networks. Meanwhile, the film has been screened for lawmakers in Europe and is enjoying great success with universities and NGOs in the battle to end gendercide. WomenTalkOnline's reporter Roma Rajpal had the opportunity to speak to director Evan Grae Davis. 

read more