Search Results for Tag: Margarete Stokowski

In West Germany in the late 1960s, young people were demanding change – social, cultural and sexual change. What sparked the sexual revolution and what does it mean for women today?

read more
Tags
BDSM
,
Fifty Shades of Grey
,
Margarete Stokowski
,
Oswalt Kolle
,
pornography
,
sexual education
,
sexual morals
,
sexual revolution
,
Sigrid Rüger
,
taboo
,
Ulrike Heider
,
women's rights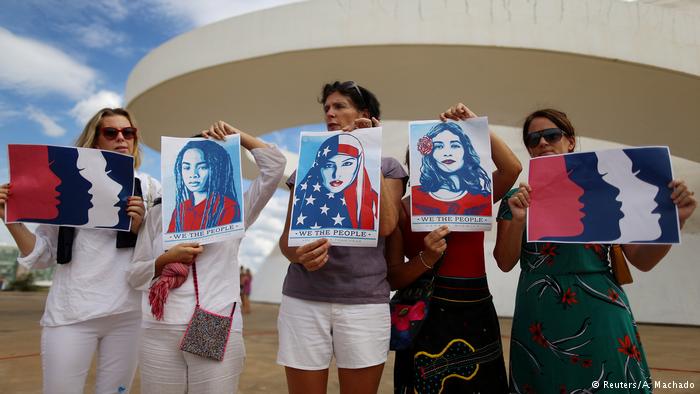 The women's marches in January were largely held to protest Trump, but also follow in the footsteps of feminists through the ages. We look at women who've fought for equality.

read more
Tags
Alice Schwarz
,
Betty Friedan
,
Donald Trump
,
Emily Davison
,
feminist
,
Hedwig Dohm
,
Judith Butler
,
Laurie Penny
,
Louise Otto-Peters
,
Margarete Stokowski
,
Mozn Hassan
,
Olympe de Gouges
,
Simone de Beauvoir
,
Sojourner Truth
,
women's marches
,
women's rights