Search Results for Tag: Lawine
What a tragic end of one of the best climbers in the world. The American Hayden Kennedy took his own life at the age of 27 years.  On Saturday, Hayden and his partner in life Inge Perkins, like Kennedy an experienced climber and skier, had been on a ski tour on Imp Peak in the US state of Montana. They were caught by an avalanche. Perkins was fully buried by the snow masses, rescuers recovered the 23-year-old dead. Kennedy, who was partially buried, survived. On Sunday he committed suicide.

read more
Date
11. October 2017 | 10:29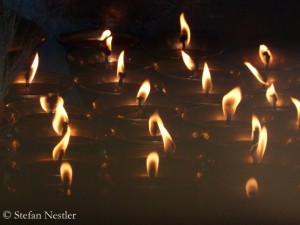 I am shocked. During the expedition at Shisha Pangma (8.013m) in the morning of September 24th an avalanche accident happened. The Double8 expedition team around Benedikt Boehm, Sebastian Haag and Andrea Zambaldi were ascending towards summit when the accident occurred. The team mates Sebastian Haag and Andrea Zambaldi felt victim to the avalanche. This is the message that Benedikt Boehm sent from basecamp:
"In the afternoon of 23.09.2014 at 16:30, Benedikt Boehm (37) and Ueli Steck (38) started from Basecamp (5.600m) the speed ascent on Shisha Pangma 8013m. The plan was to reach the summit in the morning of the 24.09.2014, together with the team mates Sebastian Haag (36), who was starting from Camp 1 (6.300m) as well as Martin Maier (40) and Andrea Zambaldi (32) who were starting from Camp 2 (6.800m).

read more
Date
25. September 2014 | 17:22
"Time to go home!" Jacek Teler gets to the point. The Polish winter expedition to Nanga Parbat has been unsuccessful too. After the avalanche accident a week ago the last chance for another summit attempt was gone. Spring will start next Thursday. In Skardu the cherry trees are already blooming, Jacek writes in his blog. He has accompanied his team mates Pavel Dunaj and Michal Obrycki to the military hospital in the town where the injuries of the two climbers were treated. Both are doing well, under the circumstances. Pavel has suffered the more serious injuries by the avalanche: four broken ribs, his lung collapsed. However, all in all it could have been worse. Dunaj and Obrycki are still alive.

read more
Date
16. March 2014 | 11:43