Search Results for Tag: Quelle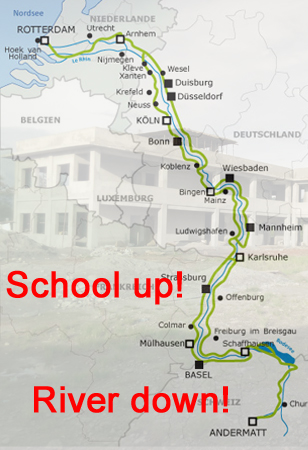 Despite my love for the mountains, I am also a river man. More precisely, a Rhine man. I was born in the Rhineland and grew up there, I live 30 meters as the crow flies from the river and work 100 meters from the Rhine. Day after day I ride the bike along the shore. I was exactly doing this when I came up with the idea of my next fundraising campaign for "School up!".
Along with the climbers Gerlinde Kaltenbrunner and Ralf Dujmovits, I had launched "School up!" two years ago to rebuild the school of Thulosirubari, a mountain village about 70 km east of Kathmandu. The school had been destroyed by the devastating earthquake in Nepal in April 2015. Despite the heavy monsoon, the construction work has continued in recent months, the school building is increasingly taking shape (see the slideshow below). But we have not yet reached the goal and need more donations. That's why I'll start a week today a donation bike tour under the motto "School up! River down!".

read more
Date
4. September 2017 | 13:35