Light at the end of the tunnel – literally!
I read Maria's first blog entry, and some of her words resounded heavily with me. In her post, she explains why she changed jobs: "Truth is, at the NGO, I encounter different realities than my own, I can work in programs that aim at social inclusion and better quality education – actions that imply a commitment to society from the perspective of the fellow other."

Her post reminds me of my work with Givewatts – an organization that brings clean, renewable and safe energy to people like Peter Ochieng, a young man in a video I was just editing.
When darkness falls…
Peter is a determined student in his third year of high school. On a normal day, he gets back from school at around 5pm, brings the cattle home from the fields, fetches water from the river for a quick shower and, just as the sun dips below the Homa Hills, he settles down to read.  He pulls out his miniature kerosene lamp, sets it on the table, lights it up and starts to read.
On bad days when it is rainy and windy, the weak, orange light flickers as he crouches toward it and tries to make out his hand-written notes. His nose has gotten used to the strong, poignant smell from the burning kerosene.
Catalyzing change
Working with Givewatts has given me a different perspective on education. The path to education is a challenge for many. Nevertheless, there are those who jump the hurdles, become successful and go on to guide others along the same path. Certainly, as Maria points out, education should empower you to empower others and, better still, to catalyze change in society. There comes a point in one's career where it is not so much about money as it is about fulfillment.
One watt at a time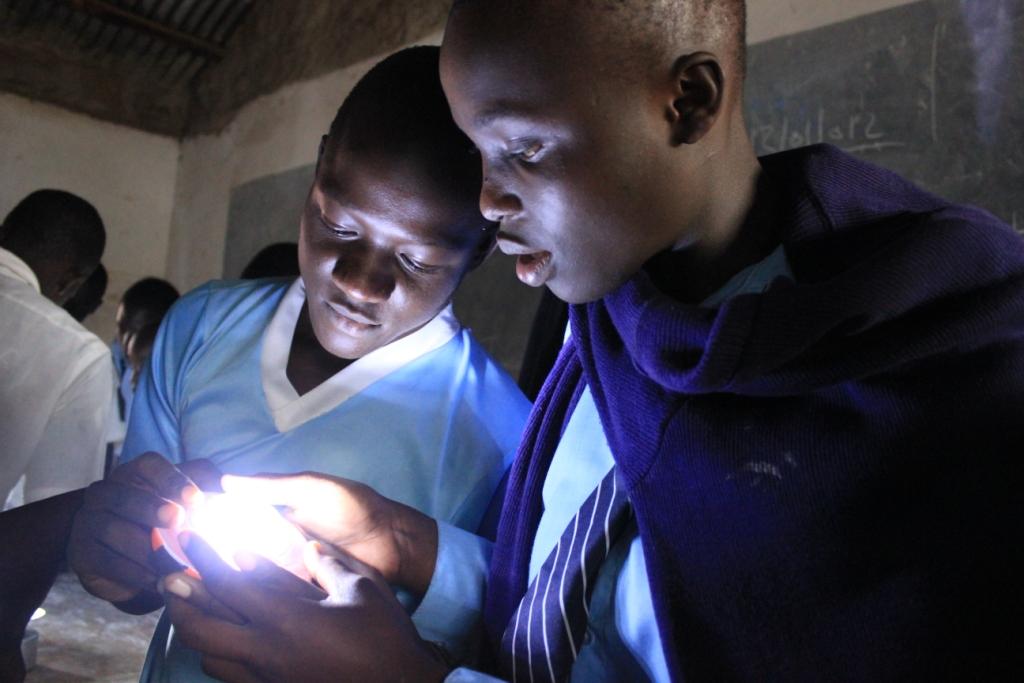 The good news for Peter, though, is that he has had the chance to swap his kerosene lamp for a solar lamp. For some, when darkness falls, some activities have to wait. A large percentage of rural homes do not have access to electricity. But that doesn't mean education is always compromised. Some of these students successfully fight their way to prosperity.
When we visited his school and his home, I could catch the reflection of the light in the pupils of his eyes as they adjusted to the brilliant glow of the solar lantern. The soft white light illuminated the room as he flipped through the pages of his books.  He assured us that his grades will improve and that he will study more.
What I realize is that this one lantern, the size of my palm and powered by the free sun light, is more than just light. It may just be the light at the end of the tunnel for Peter and many others.
To find out more about Givewatts: www.givewatts.org
Date
May 12, 2012 | 12:12 pm