Search Results for Tag: Human rights
Imagine: you have just managed to get to your fifth birthday. It is time to start school! You have watched the neighbours' children gleefully skip off to school in the morning – heavy backpacks dangling from their tiny backs, shoes shiny, clothes stiff from ironing and faces gleaming with excitement. And now it is your turn. Time to finally learn the alphabet, enjoy curving out letters and numbers as you learn how to write your name. But sadly, all this remains just that – a figment of the imagination.

read more
Date
June 12, 2012 | 12:41 pm
We often make the mistake of equating the definition of gender with women. 'Gender equality,' 'gender and education,' 'gender and…' almost always mean women and fighting for the rights of women. From the higher authorities such as the UN to the basic family level, war has been waged almost literally to protect the rights of the female gender – and rightfully so. I am certain that the strides that have been made even in the western world with regards to the emancipation of women would not have been possible had there been no sacrifices made before.
Nevertheless, I tend to think that male children have been forgotten!

read more
Date
May 23, 2012 | 9:12 am
Tags
Affirmative action
,
Gender equality
,
Government
,
Human rights
,
Kenya
,
Law
,
Men
,
NGOs
,
Reform
,
Schools
,
Women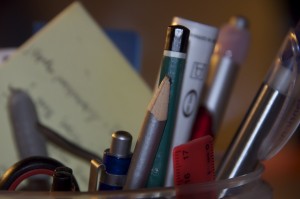 After almost 23 years of being in school, you would think that one has had enough education to last the rest of their lifetime (considering that average lifespan is about 60 years on this side of the globe).  Well, for many this is usually just the beginning. This was also the case for me.  Let me explain…

read more
Date
May 5, 2012 | 1:22 pm