Search Results for Tag: world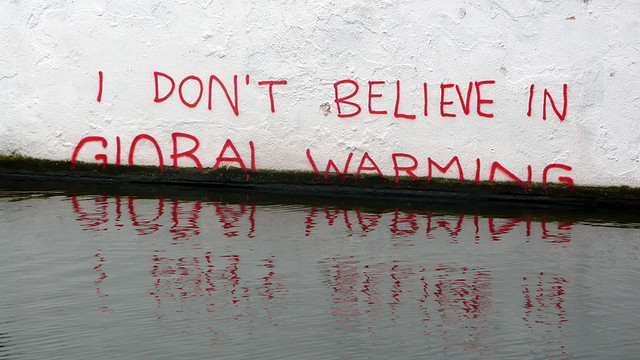 The next climate conference is to start in Doha, Quatar this Monday – but already before it is started, participating parties are not really optimistic about a practical outcome.
This is especially striking when set into relation with the urgence of the world's situation: First opinions come up claiming [german languange link] that it is not realistic anymore to limit global warming to plus two degree Celsius when compared to predindustrial level.
In this context, the World Bank released a new report last week. Written by the Potsdam Institute of climate change, they again outline what is to happen with the worlds (eco)systems in a +2 degree-world – and forecast what is to happen in a +4-degree world.
Put in simple matters: Consequences of additional four degrees won't just be an extension of what is felt at two degrees. Naively one could guess that as temperature doubles from two to four degrees, effects "double" as well. But that is not the case. They amplify even more intense.
To give you an impression of what to expect in a +4 degree world, we have summarized the most important facts.

read more
Tags
2 degrees
,
4 degrees
,
believe
,
celsius
,
climate
,
cop18
,
doha
,
global ideas
,
global warming
,
hoax
,
pik
,
potsdam institute
,
qatar
,
research
,
world
,
world bank
New record in world wind market
The World Wind Energy Association (WWEA) has some good news for the world market for wind turbines. Not only that the market has recovered last year, it also set a new record: 42 gigawatt of new capacity had been installed in 2011, the worldwide total capacity rose up to 239 GW. According to the WWEA todays wind power would be enough to cover 3 % of the world's electricity demand. China is the biggest player in the business, says the WWEA. The country installed around 18 GW of new wind turbines within 2011, coming to a total capacity of 63 GW – that's more than one fourth of the global wind capacity. The second largest market for new wind turbines was again the USA, followed by India and Germany, which grew about 2 GW.
24 Hours of Reality


The Climate Reality Project, founded and chaired by former US Vice President Al Gore, will host a 24-hour event beginning on September 14 in what the organizers hope will mobilize the world to confront the reality of the climate crisis. 24 Hours of Reality will take place around the world from Pakistan to Cape Verde, and from Indonesia to Alaska.
"Extreme droughts, terrible storms, and larger floods are devastating many parts of the world," said Gore. "Today, climate change is no longer a prediction: It's a reality. Yet around the world, we are still subjected to polluter-financed misinformation and propaganda designed to mislead people about the dangers we face from the unfolding climate crisis."
The former Vice President added: "The time to face reality is now. 24 Hours of Reality will bridge oceans and cultures — in every time zone — to bring the world together to emphasize the truth about the climate crisis and how we can solve it."
24 Hours of Reality will be presented in 13 languages, with one presentation for each time zone. At 7 p.m. local time during each of the 24 Hours of Reality, a citizen activist will connect the dots between extreme weather and a warming climate, highlighting both the impacts of climate change and the inspiring solutions emerging in each time zone around the world. These local presentations will be interlaced with a studio presentation from New York City, featuring videos, live interviews and more.
The event will begin in Mexico City on September 14 at 7 p.m. Central Time, move westward around the globe, and conclude with a presentation in New York City by former Vice President Gore on September 15 at 7 p.m. Eastern Time.