Search Results for Tag: world bank
Rice crop in danger in Madagascar
In the coming days, rice fields will be buzzing with activity again in Madagascar – at least that's the hope. The end of November usually spells harvest time in the small island country. But last November, there was simply no rice to harvest in the northeast of the country, near the Marojejy National Park. When I visited the director of the park, Jean Hervé Bakarizafy, in early 2012, he told me that cultivating rice is supposed to run like clockwork. "In Andapa, a small town near the entrance of the park, people plant rice twice a year. They plant at the end of January and harvest in May. In July, they prepare their fields for the second season. They plant again in August and harvest for the second time at the end of November," he said.
But Bakarizafy's face dropped when he told me about the changes that occurred in 2011. "In the middle of 2011 – during our winter season – it was too dry to plant the second round of rice. There was absolutely no water left," he said. And he's certain that it wasn't just a fluke. Elderly villagers who have lived in the area their entire lives started to speak up, and they all seemed to agree: in recent years, the weather seemed to be getting drier and drier.
The World Bank's climate data portal confirms their concerns. "In the central regions and along the east coast, the amount of rainfall has fallen steadily between 1961 and 2005, accompanied by longer periods of drought," said the World Bank, identifying the declining precipitation as a "major trend" for Madagascar. The organization also said that rainfall was noticeably less in winter and spring months – the middle of the year for Madagascar, which is located in the southern hemisphere.
Bakarizafy added that those weather patterns could spell disaster for rice farmers. "The people are very worried because if it goes on like this, they might not be able to get in the second harvest of the year anymore," he said. That would mean the people in and around Andapa wouldn't have enough rice for themselves, and they would be forced to sell less. At the market, prices for one kapoka, or scoop, of rice would go up.
And that in a country that is one of the largest consumers of rice in the world. The average person in Madagascar eats nearly 100 kilograms of rice a year. There is rice soup in the morning, and at lunch and dinner there is rice with white beans, green beans and carrots, a chili paste or meat. Back in 2010, the island's agricultural minister said that rice accounts for more than half of all calories consumed in the country and 80 percent of all village families worked in rice cultivation. At that time, Madagascar had just joined the non-profit research center AfricaRice, and the organization estimated that Madagascar would need to import some 200,000 tons of rice a year to meet the growing demand.
So it's no wonder that the farmers of Andapa are hoping they can harvest as much rice as possible in the next few days.
Author: Franziska Badenschier
Editor: Sumi Somaskanda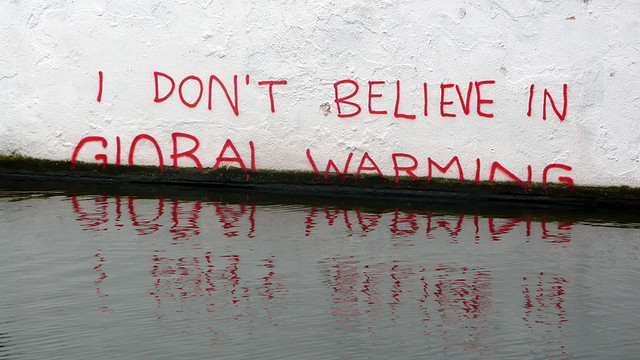 The next climate conference is to start in Doha, Quatar this Monday – but already before it is started, participating parties are not really optimistic about a practical outcome.
This is especially striking when set into relation with the urgence of the world's situation: First opinions come up claiming [german languange link] that it is not realistic anymore to limit global warming to plus two degree Celsius when compared to predindustrial level.
In this context, the World Bank released a new report last week. Written by the Potsdam Institute of climate change, they again outline what is to happen with the worlds (eco)systems in a +2 degree-world – and forecast what is to happen in a +4-degree world.
Put in simple matters: Consequences of additional four degrees won't just be an extension of what is felt at two degrees. Naively one could guess that as temperature doubles from two to four degrees, effects "double" as well. But that is not the case. They amplify even more intense.
To give you an impression of what to expect in a +4 degree world, we have summarized the most important facts.

read more
Tags
2 degrees
,
4 degrees
,
believe
,
celsius
,
climate
,
cop18
,
doha
,
global ideas
,
global warming
,
hoax
,
pik
,
potsdam institute
,
qatar
,
research
,
world
,
world bank
C40 Commitment to Change?
The World Bank and the C40 – the mayors of the world's 40 biggest cities – have come to an agreement to fund the fight against climate change! The leaders met in Sao Paulo in Brazil to come up with a concrete plan to cut their respective cities' carbon footprints, and the World Bank promised financial support for those efforts.
Why is that news important? Well, megacities like New York, Rio de Janeiro, Paris and Jakarta are responsible for 12% of the world's greenhouse gas emissions. And all too often, they just don't have the budget to implement green-friendly projects without outside help. Plus, the World Bank released a study at the C40 summit that says around 1 billion people worldwide who are living in big city slums are especially threatened by climate change. So if the 40 biggest metropolises can charge ahead now, we could see some drastic improvements in creating a cleaner planet and a green future.
Do you live in any of the C40 megacities? If so, how has climate change affected urban life there?