Winners of DW Blog Awards announced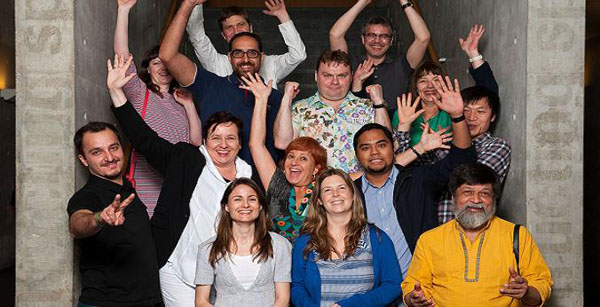 Our 12 jury members decided on the winners of the 2012 Bobs – Deutsche Welle's Blog Awards. After an exciting month of voting, the people's choice winners have been decided, so go check them out! In addition to the User Prizes, the jury of bloggers, media experts and activists also got shut into a conference room for a day to cure the best blogs, and campaigns and media project in the main six multilingual categories.
Blogger and journalist Arash Sigarchi was this year's big winner, taking the Jury Award for Best Blog with "Window of Anguish" where he writes about human rights, social and political topics about his homeland. Window of Anguish is widely read inside and outside of Iran for its objective view of current events. Currently in Washington, Sigarchi maintains close connections to many sources in Iran.
This year's other Jury Awards went to:
Best Social Activism Campaign
Free Syrian Blogger& Activist Razan Ghazzawi
Special Topic Award Education and Culture
Fasokan
Best Use of Technology for Social Good
Harassmap
Best Video Channel
Kuang Kuang Kuang
Reporters Without Borders Award
Abu Sufian's Blog