The Global Media Forum is quickly becoming a melting pot for ideas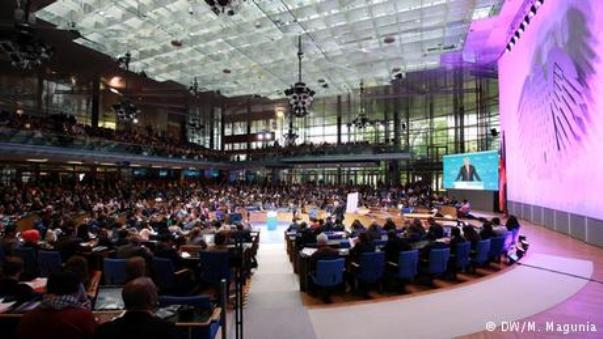 The Global Media Forum is where DW brings media professionals together with experts and policy makers to discuss and dissect issues that define the intersection of media and society. Every year, the conference broadens horizons and fosters new connections and partnerships – and the numbers show the conference is exceeding the participants' expectations.
Over 2,200 media professionals representing 743 institutions and 126 countries gathered for the 2015 Global Media Forum. Three days packed with 40 seminars and plenary discussions sparked debate and shed light on the challenges to international relations created by the digital age. The vast majority (87 percent) said in a survey that they considered the conference to be global leader in critically questioning the role of media in an international context and 95 percent agreed that DW was the ideal host for a conference covering these topics.
For journalists, keeping a discussion on track is an essential skill. Foreign policy in the digital age is a complex and nuanced topic, but DW succeeded in providing a high level of expertise and producing events that stayed focused with 95 percent of participants agreeing the workshops zeroed in on the subject at hand. 87 percent said that they thought there was an ideal mix of plenary sessions and smaller workshops. As a whole, the conference met the expectations of 89 percent of participants.
Planning for next year's Global Media Forum has already started and the numbers are set to grow as 96 percent of the participants in 2015 said they would recommend the conference to their colleagues.