Meet Ghana's heroes

The media does its job when people who would otherwise go unnoticed and important things that would otherwise go unseen are cast into the light. Communities all over the world are created by the sum of the good work of many individuals. As an international broadcaster, DW has taken this to heart and created the local heroes campaign to provide people around the world the chance to express themselves and share the special things they do for their communities.
The local heroes campaign recently reached new heights in Ghana, where people from across the capital Accra were literally given a stage to express themselves and celebrate their communities. Created in cooperation with local broadcaster Joy News, the Heromobile took to the streets of Accra in October, visiting the neighborhoods Madina, Nima, Teshie and Labadi. At each stop during the afternoon the Heromobile toured the neighborhood asked people to share what made them stand out or what they were doing to make a difference. A stage was built and a celebration complete with artists and musicians created a sense of empowerment among the community.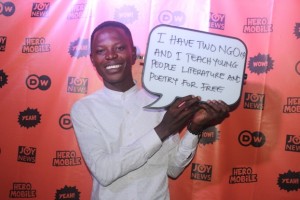 The level of engagement people in Accra have is truly inspiring and the Heromobile campaign helped bring it out. More than 10,000 people turned out to participate and celebrate. The people who came out and shared their lives are as diverse and fascinating as their work. In Madina, Shadrach Victor Kwetso runs NGO's and teaches young children literature and poetry free of cost. Rita Tacki Manieson teaches people how to weave and work with beads. In Nima, Adiza Alhassan sells food at a very low price and provides free food for mentally and physically disabled people in her community. Albert Stone Donkor has been coaching basketball in the community for over 25 years. In Teshie, Paulina Asorkor Amarh runs a center for widows that takes care of them and provides clothes and food. Nii Mensah Sowah runs a free school for less-privileged youth. In Labadi, Seth Mensah Quarshie Yemo is an actor who gives free acting lessons to local youth. Jospeh Adeti is an athlete that organizes soccer matches and coaches young people.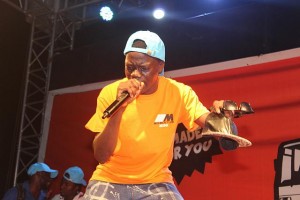 These are only a handful of the dozens of local heroes who joined the Heromobile at each stop. In the days following the events more people checked in on social media from around Ghana to ask if the Heromobile would be coming to their town and express regret that the campaign had ended before they could join. While the Heromobile is no longer running, the local heroes of Accra, and everywhere else, will always be taking action and improving their communities. Wherever DW goes next, they will be sure to have their chance to speak out.