Search Results for Tag: 2014 Eyes and Ears awards
All eyes and ears are on DW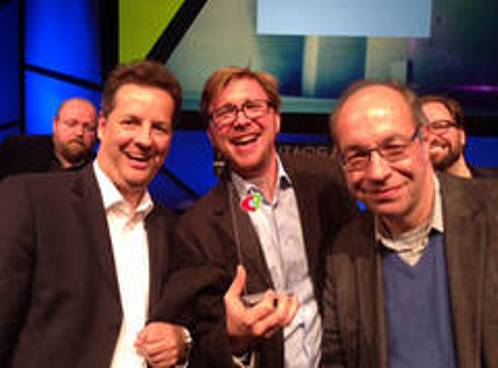 Two DW productions won three prizes at the 16th international Eyes and Ears Awards last week in Munich.
DW's musical documentary, The Highest Level, which takes audiences behind the scenes at the Berlin Philharmonic Orchestra, won two awards: A first prize in the category, "Creation, innovation and effectiveness" and a third prize in the "Best program related audio design" category.  The promotion for Germany by scooter won second prize in the category "On-air program campaign: information."
A total of 127 prizes in 46 categories were awarded for outstanding design, promotion and marketing of audiovisual media at the conference, which was held as a part of Mediatage München, one of Europe's largest media conferences.