Search Results for Tag: After the Millennials
The trends will shape the future of journalism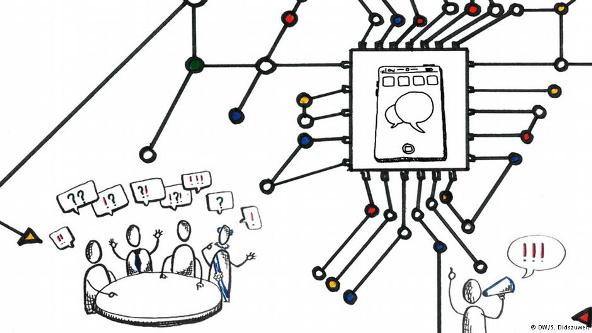 What are the tools that will shape journalism in the future? What are the social trends that will guide how people think and interact with the media? During the 2018 DW Global Media Forum at the Media Innovation Lab Day (MILD), DW innovation is inviting innovators and experts for discussions and live demonstrations of ideas and technology.
One of the most important changes facing media is a generational shift in how people understand and use information and communication tools. MILD is putting this at the forefront with a discussion on "digital disruptors" from the founder of a platform called "After the Millennials," which focuses on how a new generation is set to completely transform industry.
The usage habits, expectations and interactivity vis-à-vis mass media from the so-called "Generation-Z" will be what journalists, producers and developers will dealing with in 10 years.  Organizations that can remain prescient, are those posed to succeed.
Transformative technologies like artificial intelligence in newsrooms and the use of bots and drones will also be discussed with interactive presentations. Participants will see first hand how new technology will look, before it becomes a standard feature in workplaces.
As an international media organization, DW stays ahead of trends that will become standards in the future. At the Global Media Forum and MILD, guests from around the world will have a valuable opportunity to network and create new ideas for the future.