Search Results for Tag: classic music
Wagner comes alive in Buenos Aires
In honor of Richard Wagner's 200th birthday, DW is producing a documentary titled, The Colón Ring – Wagner in Buenos Aires. The program follows the legendary opera house Teatro Colón in Buenos Aires as its members stage a never before seen 7-hour  condensed version of Wagner's powerful musical drama, "The Ring of the Nibelung". The film premiered to an audience of 600 at the Delphi Filmpalast in Berlin on April 14 and drew warm applause and much praise. Global audiences can look forward to the television debut on DW scheduled for May 11 and 18, just before Wagner's birthday on May 22. The two-part documentary will be broadcast in German, English, Spanish and Arabic. The DVD and Blu-ray box set, which include the performance itself, are also scheduled for release in May. Wagner fans wanting more can go online at www.dw.com and check out Wagner 200, a multimedia special devoted to celebrating the composer and his life's work.
Premiere set for Schumann in Montreal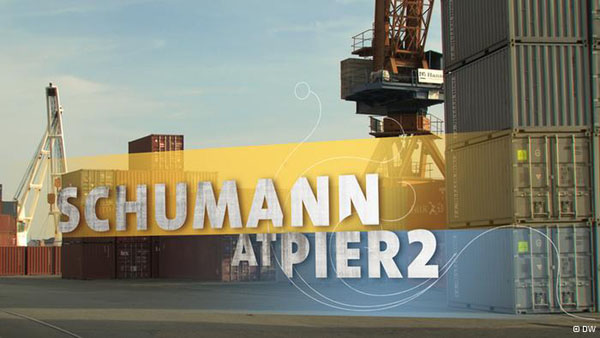 Following in the footsteps of "The Beethovn Project", DW's new classic music documentary "Schumann at Pier2" will run at the 2012 Montreal World Film Festival. The festival's committee chose the 98-minute concert film directed by Christian Berger for its "Documentaries of the World" category. The festival will take place from August 23 to September 3.
"Schumann at Pier2" follows Estonian-American conductor Paavo Järvi and the musicians of the Deutsche Kammerphilharmonie Bremen as they offer a modern take on all four of Robert Schumann's symphonies in Bremen. The concerts are staged at a converted shipyard.
Viewers in Europe will also have the chance to watch the film on the European cultural television channel Arte in November, following the official premiere of the film at Berlin's film theatre Kino International. In addition, Label C Major Entertainment will sell a DVD box set featuring the documentary and recordings from the concerts.