Search Results for Tag: Dear Germany
DW gives a voice to refugee journalists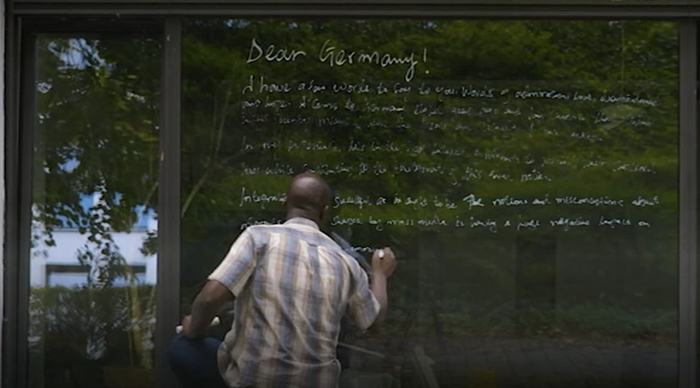 Dear Germany, a new series from DW, portrays five journalists from Syria, Afghanistan, Pakistan, Azerbaijan and Uganda who came to Germany as refugees and goes inside the challenges they face integrating into German society.
The series gives a realistic portrayal of what life is like for those who have left everything behind to come to Germany. By focusing on individual storytellers, DW can help dispel stereotypes and fight negative generalizations of refugees.
Moses Bokorait came to Germany from Uganda eight years ago after his work as an investigative journalist made him a target. The 34-year old Afghan journalist Shakila Ebrahimkhil lost her husband and five colleagues to terrorism.
All of the show's protagonists are trying hard to adapt to life in Germany and be accepted by society. They find that Germany is both a safe harbor and a tough place to make a living. Refugee journalists often have a difficult time finding work – even after they have learned the language. But by using a video-blog format, the series plays on the storytelling strength of the protagonists.
The series is being produced in English, French and Arabic. DW's partners on Dear Germany include the France Medias Monde, Italy's ANSA and a website funded by the EU InfoMigrants. DW also offers a wide range of information and resources for refugees coming to Germany that have been used millions of times in the past two years.