Search Results for Tag: France Médias Monde
DW gives a voice to refugee journalists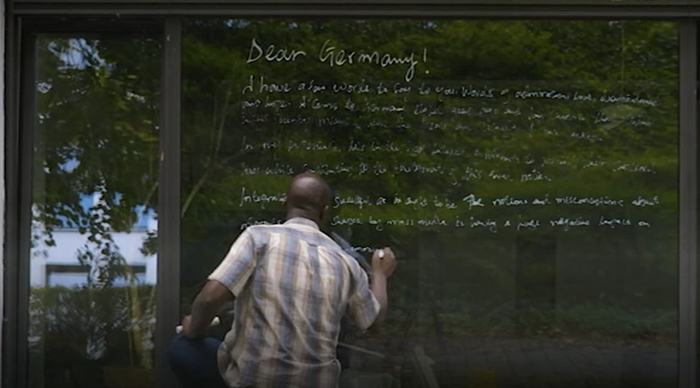 Dear Germany, a new series from DW, portrays five journalists from Syria, Afghanistan, Pakistan, Azerbaijan and Uganda who came to Germany as refugees and goes inside the challenges they face integrating into German society.
The series gives a realistic portrayal of what life is like for those who have left everything behind to come to Germany. By focusing on individual storytellers, DW can help dispel stereotypes and fight negative generalizations of refugees.
Moses Bokorait came to Germany from Uganda eight years ago after his work as an investigative journalist made him a target. The 34-year old Afghan journalist Shakila Ebrahimkhil lost her husband and five colleagues to terrorism.
All of the show's protagonists are trying hard to adapt to life in Germany and be accepted by society. They find that Germany is both a safe harbor and a tough place to make a living. Refugee journalists often have a difficult time finding work – even after they have learned the language. But by using a video-blog format, the series plays on the storytelling strength of the protagonists.
The series is being produced in English, French and Arabic. DW's partners on Dear Germany include the France Medias Monde, Italy's ANSA and a website funded by the EU InfoMigrants. DW also offers a wide range of information and resources for refugees coming to Germany that have been used millions of times in the past two years.
Unified in the fight against online censorship

In some countries, there is a climate of insecurity when it comes to freedom of expression. Recently, DW, the BBG (Broadcasting Board of Governors), the BBC and France Médias Monde, have launched a website that helps people learn about methods to circumvent censorship.
More people around the world than ever before can easily communicate and access information. But it is easy to forget that there are many places where people who publish dissenting thought are punished and the free flow information is blocked. DW has made fighting censorship a core principle and works consistently to provide people everywhere with the information they need to understand problems and issues affecting their societies.
Available in English, French, Spanish, Arabic, Farsi, Chinese, and Russian, Bypasscensorship.org features tools that get around government censors and enable free access to the Internet. Tor is a tool that provides anonymity and free access by relaying a signal around a global network so that websites cannot read an actual physical location. Orfox uses Tor technology for Android mobile devices. Psiphon is a tool that DW uses, for example, to get DW content around the Great Firewall of China to users in Mainland China. And these are only a few of the many tools available.
And DW is focusing its efforts during a critical time for Internet freedom. In its Freedom on the Net report, Freedom House analyzed 65 countries, and more than half are experiencing a decline in Internet freedom.
Internet filters keep people from sharing and receiving important news and information. But there is also active persecution of people who publish dissenting thought. In places like Bangladesh, Pakistan or Vietnam, bloggers and online activists are being struck down as targets of violence and oppression.
Outright censorship is a different form of oppression where "mainstream" international news outlets are filtered along with any other online content the authorities deem to be unacceptable. Censors try and keep independent and unbiased news coverage from reaching the public. In Iran and China, there is a constantly evolving campaign of online censorship.  China has the worst rating by Freedom House, Iran the third worst.
But as censors continue to try and control information, DW and its international media partners are fighting back by promoting freedom of speech and taking action to make sure unbiased and factual information is available all over the world.
Finding allies in the cat and mouse game of censorship in Iran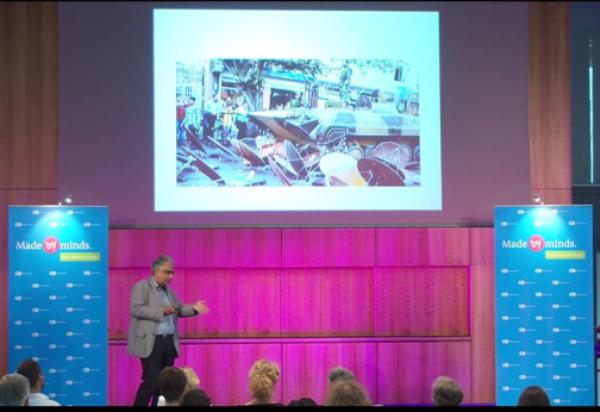 In places where media freedom is guaranteed, censorship isn't given a second thought. In places like Iran, people confront it every day. On television, newspapers, radio and online censorship in Iran is everywhere. There is a war of information in Iran with propaganda adding to the oppression of free information. People try and find information on the one side, and the government tries to stop it on the other.
In Iran, DW's online content in Farsi has seen huge leaps in usage since Iranian authorities clamped down on the Iranian internet. By using circumvention techniques like Psiphon, DW has been able to provide people in Iran with unbiased news coverage. But it is a game of cat and mouse , and the rules change constantly. What worked a year ago often has to be changed. DW keeps up with the latest technology and has many partners with the same goal.
DW is joined by a group of international broadcasters known as the DG 7, which includes the BBC and France Médias Monde that meet and work together regularly to create solutions together and keep up with fighting censorship around the world.
Joining a plenary discussion on censorship at this year's Global Media Forum is the Iranian journalist Arash Sigarchi. He is now Web Manager of Voice of America (Persian) in the USA. He was imprisoned for three years in Iran for using a blog and telephone interviews to try and get around government censorship. Now Sigarchi says that new possibilities of social media give people many ways to freely share information. This and the consistent effort of international broadcasters like DW to get through to people all over the world, can help ensure the future is built on truth.