Search Results for Tag: innovations
The future is now for DW's contest winner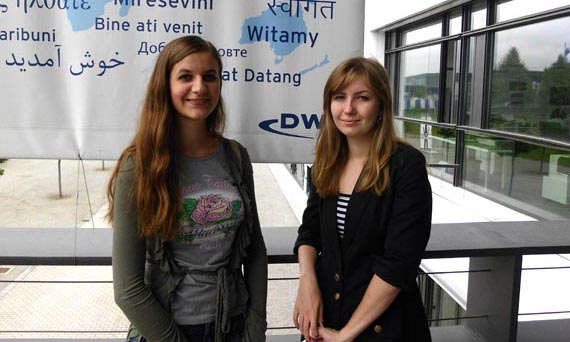 What is a computer programmer from Moscow doing at Deutsche Welle's headquarters in Bonn? Well, Ksenia Koteleva helped decide which topic would be featured in the last episode of the future now series and picked up the grand prize: a trip for two to Germany. She and her sister Elizaveta came to DW this week and also took a tour of the CAESAR research center down the street.
Ksenia studied mathematics and spends at least some of her free-time online. She "finds lots of interesting stuff" at www.dw-world.de and DW's future now multimedia project was something that really caught her eye. It highlights researchers looking for answers to some of our generation's most burning issues in the areas of health, communication, mobility and the environment.
To get more people involved in the series, DW developed a contest that would let people from around the world vote for a project that was yet to be made. From the three alternatives, Ksenia (like the majority of DW users) voted for "Computers of the future" and thereby won the grand prize.
Ksenia has already spent some time in Germany. She attended school for six months here and also vacationed here with her brother. But she had never been to Bonn. "But I like Bonn. It's not a big city, but it's pretty and the people here are very nice."