Search Results for Tag: marketing
The many faces of DW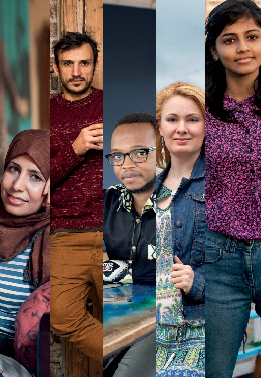 DW's audience comes from all walks of life and every corner of the world. They personify the values that DW stands for and represent the diversity and possibility of a new globalized generation. As an international provider of news, information and learning, DW reaches its audience in many different ways. That is the focus of DW's new corporate brochure which showcases some of the things we do best and introduces you to a group of individuals who exemplify our goals.
These are people like Hala Mahdy, a journalist from Cairo who whose daily work is a testament to DW's values of journalistic integrity in the face of harsh conditions. Or there is Hakan Aldogan, an architect from Istanbul whose creativity and cosmopolitan outlook represent the young generation in Turkey. Mark Kaigwa from Nairobi is an international representative of Africa's growing digital generation who has participated in DW's Bobs awards. You can get to know more about them and the other interesting people being featured on the MyDW website.
It's a great overview of the things we do best, whether it is DW-Akademie, the annual Global Media Forum or our internationally acclaimed television programming.  Take a moment and get a crisp and compact overview of the news, culture, entertainment and education that connects with millions of people every day and meet some of them who embody what DW is striving for- maybe you'll find something in common.
DW's Guido Baumhauer highlights distribution strategy
In this video interview with World Screen, Guido Baumhauer, DW's Director of Strategy, Marketing and Distribution, highlights DW's strategy for distribution across all platforms. DW provides content in 30 languages through its TV, radio and online services. As part of its mission to meet the challenges of today's constantly evolving media environment, DW is focused on providing content for all platforms.
DW wins for design in Los Angeles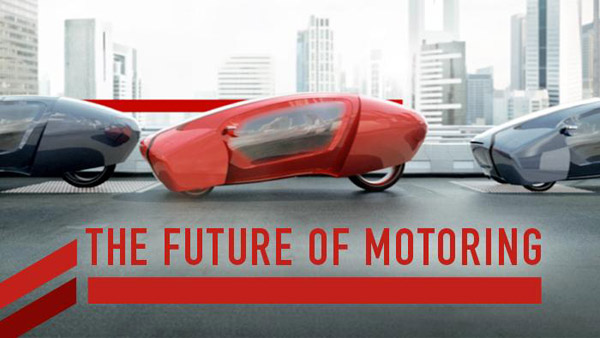 DW picked up a total of of eight prizes, including two gold at the PromaxBDA Global Excellence Design Awards for 2012.  The PromaxBDA awards recognize accomplishments for TV design and media marketing and the event is considered one of the most presitgious in this field.  The team took three prizes in the category of "News, Bumper" – a gold for the design of "The Car Making World," silver for "Global 3000 Africa on the Move," and bronze for "Global 3000 Global Snack."  The design for "The Future of Motoring" also took gold in the category of News, Open/Titles. Other nominees in this category included CNN International, CNN en Espanol, Al Jazeera English and Schweizer Fernsehen.