Search Results for Tag: Oliver Linow
Climbing over the great firewall of Chinese censorship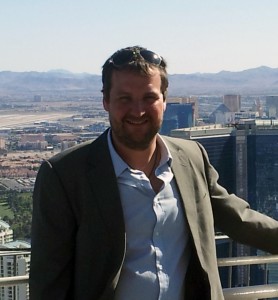 Guest Commentary
Oliver Linow, Technical Distribution at DW
Censorship is not the same everywhere you go. Circumvention solutions that work in one place may be completely ineffective elsewhere. It takes constant, often local, innovation to keep up with the forces that prevent people from accessing information. It is a constant struggle with one side driving the other forward.
While DW has seen success in overcoming censors  with circumvention technology like Psiphon in Iran, these types of solutions have been less successful in China.
When you look at China, you might conjure up images of millions of potential Internet users who are just waiting to have access to censored websites like Facebook and YouTube. But that's not 100 percent true. There is an enormous range of alternatives that are tailored to the Chinese market, uncensored. And a large portion of the population is satisfied with what the "Chinese" Internet offers – and that includes news websites. However, there are still people out there who are longing for access to unfiltered information – and that's where these circumvention solutions come in.
The secret to overcoming perhaps the world's most virulent censorship regime is a technique called collateral freedom, which is being implemented by the China-based organization Greatfire. The technique works by leveraging global cloud infrastructure and having a website use the same cloud-based domain as a website that is deemed indispensable by the authorities. For example, by using the same Microsoft Azure cloud servers as major Chinese companies, if you block one, you have to block them all, and that means political trouble in an age of Internet-driven economic growth.
It's extremely important to us to create an easy way to access the DW website, despite the censoring of content. It shouldn't be necessary to install special programs or applications on your computer or smartphone. With Greatfire, we have found an easy solution. Even though it requires users to enter a slightly-modified URL than is used elsewhere around the world, it ensures a completely "normal" way to access information and content with a familiar tool: The Internet and a web browser.