Search Results for Tag: partner
DW adds major Turkish newspaper as online partner
The cross-cultural relationship between Turkey and Germany has great economic and political significance for Europe. A new deal between DW and the leading Turkish newspaper Hürriyet will provide a new way for people in Turkey to access objective, quality news and information combined with a German perspective on world issues.
Starting in December 2013, the newspaper will be integrating DW's quality Turkish language online content from the World news section as a prominent part of its website. Hürriyet's World Web Coordinator Bülent Mumay and DW Director General Peter Limbourg signed the agreement during a recent meeting in Bonn.
Mumay praised DW as a leading world news organization and said the new partnership would make a valuable cultural and professional contribution to the relationship between the two countries. Over the course of 2014, the partnership will be expanded to include video sharing, co-productions and joint social media activities.
The Hürriyet newspaper was founded in 1948 and today it produces one of Europe's leading news websites, with 2.3 million visitors per day. The paper is currently owned by the Doğan Media Group and has a news network with 52 offices and 600 reporters in Turkey and abroad. It is also a part of the Doğan News Agency. The paper is published in six Turkish cities as well as in Frankfurt. DW's prominent place on their online platform will be sure to generate a larger and more dynamic Turkish audience for all of DW's services. Hürriyet also provides an English language news service.
New programming for Russia

DW has made further progress in the development of programming for Russia with its new television magazine "Geofactor". DW's Russian editorial team is responsible for producing the new show that will be broadcast every Saturday on Expert-TV.
The weekly magazine is 15 minutes long and was premiered on November 3. It covers politics and business, with a focus on the relationship between Russia, Germany and the rest of the European Union. Content comes from existing DW material and new content developed explicitly for "Geofactor" viewers.
Expert-TV reaches around 19 million viewers throughout Russia.
'Panorama' premiere in Macedonia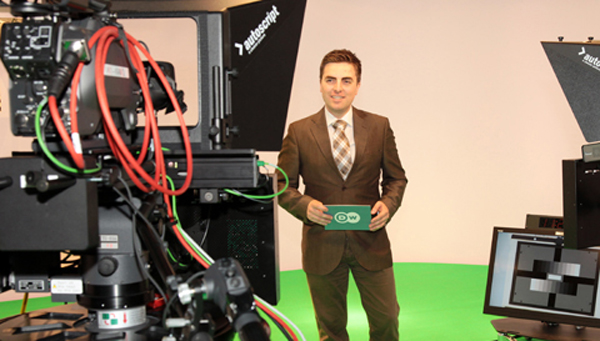 DW is now working with Alfa TV to coproduce a Macedonian television magazine about Europe and its people. "Evro Panorama" was broadcast for the first time last Sunday and will be every week during primetime. The initial feedback has been really positive. Many viewers have already commented about the interesting insights that are offered on Europeans and their daily lives – which is something that has been missing in the Macedonian media landscape up until now. The half-hour show is hosted by Alexander Metodijev.
This is the sixth version of DW's European-themed magazine that were developed by the editorial teams in Bonn, with other variations being offered in Polish, Romanian, Albanian, Croatian and Bosnian. The program is based on European Journal which has been produced in DW's Studio in Brussels since 1992. A Spanish version of European Journal was also developed this past February as part of DW's relaunch.