Search Results for Tag: RBC TV
Market roundup: August 2011

Africa
Alrai-TV, a channel in Kuwait, will start broadcasting DW programming starting in September. Alrai is the most successful channel in Kuwait, reaching around 60percent of households. It will include the Arabic versions of In Good Shape and drive it! in its line-up starting September 15.
Asia
DW-TV ASIA+ is making waves in Asia with three new deals. The English-focused channel is now part of the MAX3 cable network in Indonesia. The provider currently has 20,000 subscribers – a number that is quickly on the rise. DW-TV ASIA+ is also being broadcast to more than 50,000 subscribers in Tawain via SHIH HSIN Cable. The provider from Chiayi City has a line-up that includes approximately 50 channels. And in Myanmar, DW-TV ASIA+ has been picked up by the DVB-T provider Forever Group. This will make DW's television programming available in Rangoon and surrounding areas.
Europe
The next phase of the extensive partnership with RBC TV is in full swing. The Russian channel is now using banners to link to content and articles on DW's website (in Russian). The website from RBC is among the most popular in Russia, with approximately 1.5 million visitors daily and is the number one website in the area of "Info and News". This latest development in online comes on the heels of two further programming partnerships – with a live feed and the introduction of GLOBAL 3000 earlier this year.
DW has a new number one in Kosovo. With telegrafi , DW has found a partner that can really deliver. The website has quickly become the best referral website for DW's Albanian page. Telegrafi has included DW's online news box on its homepage in the "News" section.
Experts from DW's Albanian service will also be taking part in broadcasts from RTK (Radio Television Kosova) starting in September. DW's journalists will be dialed in via video-phone twice per week.
Latin America
Deutsche Welle has entered into a comprehensive agreement with ARTV. The Chilean channel has been broadcasting the Spanish shows Cuadriga and Prisma since last month. In addition, DW and ARTV worked together on a coproduction on July 20, when DW's Director General was in Santiago. ARTV has been operating for 20 years and is available via cable. The channel focuses on arts and culture, as well the cultural contributions of Latin America in the areas of history, society, the environment and human rights.
Tags
Albania
,
ARTV
,
Asia
,
Chile
,
Indonesia
,
Kosovo
,
live feed
,
Myanmar
,
online
,
radio
,
RBC TV
,
Russia
,
television
GLOBAL 3000 breaks into Russian TV market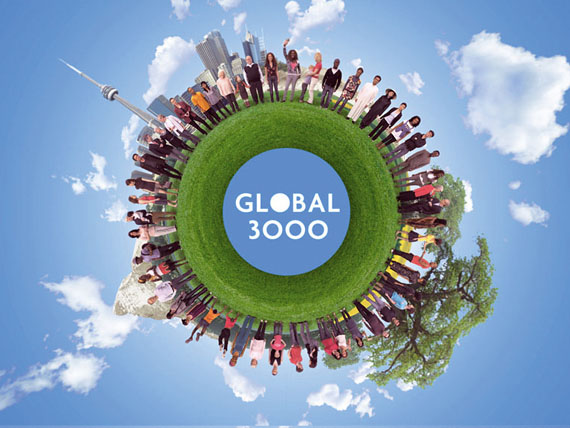 For the first time, one of DW's shows was broadcast on free TV in Russia. GLOBAL 3000 – DW's program on the environment and globalization – will be broadcast on Friday evenings on RBC TV, with re-runs on Saturdays and Sundays. The broadcaster is promoting the new show online and during its daily line-up on air.
For the Russian version of GLOBAL 3000, DW delivers a specially-edited, 21-minute long version – optimized for RBC TV. The Russian channel is the leader in business and informational programming and can be seen in more than 600 cities in Russia. DW and RBC TV have been working together since May – GLOBAL 3000 was broadcast for the first time by RBC on July 22.