Search Results for Tag: Samsung
Market roundup: May 2016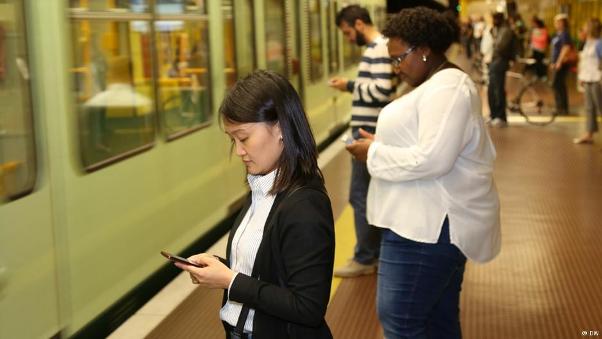 Mobile
DW news content in English, German, French and Polish is now available on Samsung's news aggregator app Upday. The app is a personalized news service developed by Axel Springer for Samsung phones in Europe. Full DW articles are now available on the service along with content from 1,200 major publications in Germany, France, Great Britain and Poland such as Spiegel, Le Figaro, The Telegraph and Onet.pl.
Asia
TonTon, the largest OTT platform in Malaysia now includes DW's English-language channel TonTon currently has over 5 million subscribers with on-demand and live programming via DSL. DW is available on TonTon along with a small selection of other international broadcasters.
DW has a new cable partner in India. Maa Tara Cable Network is now broadcasting DW's English-language channel to 50,000 household in the eastern Bihar region.
Africa
A selection of DW television programming is now being broadcast by Radio Flash FM's new television station, Flash TV. DW has been a partner of Radio Flash FM in Rwanda since 2007.
South America
The Chilean cable provider Mundo Pacífico now includes DW (Latinoamérica) in its digital TV package. Mundo Pacífico has a large share of the pay TV market in Chile and will help increase DW's technical reach in the region.
Tags
Axel Springer
,
City FM
,
DW (Latinoamerica)
,
Flash TV
,
Maa Tara Cable Network
,
Mundo Pacífico
,
Radio Flash FM
,
Radio Habari Njema
,
Samsung
,
TonTon
,
Upday
,
Ushindi Radio
Market roundup: September 2015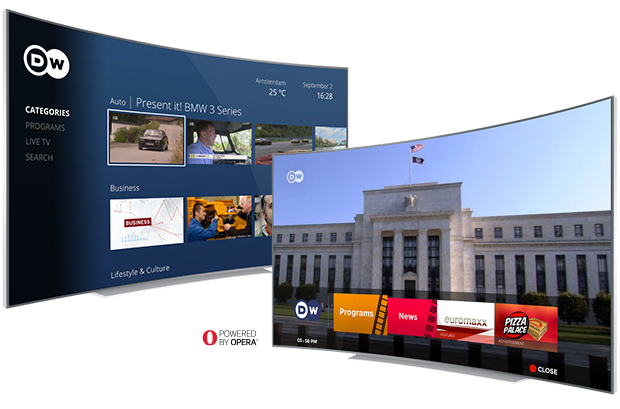 Digital
DW is one of the first broadcasters to make use of the latest in OTT services from Opera. In selecting Opera TV Snap for broadcasters, DW will leverage the latest version to enable users to access multilingual DW live programming and on-demand content, all from the comfort of their sofas. Viewers can access these services through the Opera TV Store app platform, available on tens of millions of devices from over 15 global manufacturers. Opera TV Snap providea broadcasters with expanded OTT capabilities on Smart TVs, including a ready-to-deploy Hybrid Broadcast Broadband TV (HbbTV) solution to drive seamless interactivity on linear TV.
"DW is committed to bring engaging content to our viewers. We're excited to upgrade our Smart TV offering by utilizing the latest version of Opera TV Snap. We've found this path to be convenient in reaching Smart TV and HbbTV audiences," says Petra Schneider, Director of Sales and Distribution at DW.
South America
Portuguese content from DW is now available on smart TVs, tablets and smartphones in Brazil via Moony, the new streaming platform from Samsung available for download on the Google Play Store or Galaxy Apps. DW has an exclusive place among 40 content providers that are on board for the roll out of the service. Moony users in Brazil have instant access to the latest episodes of popular DW shows like Futurando and Camarote.21 along with Portuguese content from DW Transtel including EinSteinchen ,Ecopia or From Tierra del Fuego to Tijuana.
Asia
DW has a new partner in Sri Lanka. The sports, lifestyle and business channel Carlton Sports Network (CSN) has aquired four DW shows including Drive it and In Good Shape. CSN reaches an estimated 2.5 million households in Sri Lanka.
DW's Pakistani partner ATV is now broadcasting a DW news bulletin during prime time. The channel is the largest private television network in Pakistan, serving all major cities and commercial centers.
Tags
ATV
,
Brazil
,
Camarote.21
,
Carlton Sports Network
,
DW Portuguese for Brazil
,
DW Transtel
,
Futurando
,
Moony
,
Opera TV Snap
,
Pakistan
,
Samsung
,
Sri Lanka