Search Results for Tag: WorldFest-Houston
Latest awards show range of DW's programming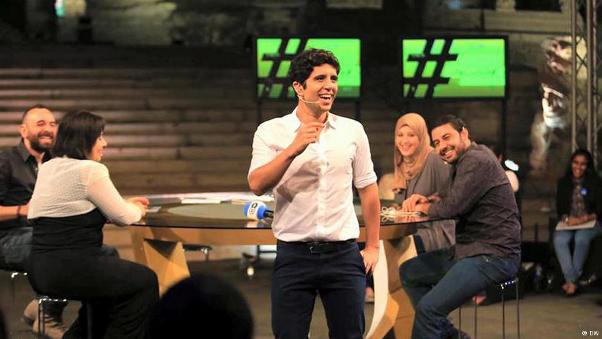 For audiences across the Arab World, DW (Arabia) makes a valuable contribution to the media landscape with television that breaks taboos and publicizes sensitive social issues. The Arab Media Council in Amman, Jordan recognized this recently with the Al Haitham Arab Media Award for best Arabic youth talk show presented to Shababtalk.
Hosted by Jaafar Abdul-Karim, Shababtalk provides a forum for ideas and issues like freedom of expression, unemployment and women's rights, which are important to young people in the Arab world, but do not receive media coverage. The show has become a voice for young Arabs.
DW's Arabic programming is establishing a strong presence in the region. In 2015, DW won the Al Haitham award for best international broadcaster with Arabic-language programming. Shababtalk won the 2015 Arab Festival for Radio and Television Award from the Arab States Broadcasting Union (ASBU) for best talk show.
In 2015, Shababtalk went on tour across the Arab world with special episodes broadcast from Iraq, Tunisia, Morocco, Egypt and Lebanon. A new series of on-location productions is also being planned for 2016. Launched in 2011, the show is a central part of DW's programming strategy for the Arab World.
DW takes honors at Worldfest-Houston
Six DW productions from the series Euromaxx and Focus Europe also recently won awards at the WorldFest-Houston International Film Festival held in the US state of Texas. Founded in 1961, WorldFest is the oldest independent film and video festival in the world and recognizes outstanding creative excellence in film and video.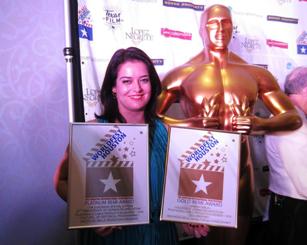 The Focus on Europe report Living with Terrorism won a grand award for its personal depiction of life in Paris directly after the terrorist attacks in November 2015. Also from Focus on Europe, the investigative report Alone Against Al-Qaeda , won a platinum award for investigative journalism. It tells the story of a Danish islamist who joined Al-Qaeda and then changed sides, putting his own life in danger. Bartered Brides, a report covering refugee families that are selling their daughters to Turkish men, won a platinum award in the ethnic/cultural category. Winning a gold award in the same category was a report on an aid worker helping refugees, Guardian Angel of Fugitives.
Euromaxx specials covering the 25th anniversary of German reunification also won awards at WordFest Houston. The broadcast "Euromaxx – Special Edition 25th Anniversary of German Reunification" won a platinum award in the category cultural/historical programming. Winning a gold award in the documentary category was the multimedia documentary special Generation 25,which portrays the lives of young people born after reunification.
This latest series of distinctions for DW show how the diversity and quality of DW's productions resonates with viewers in different regions around the world.