The Proudly South African Kangamama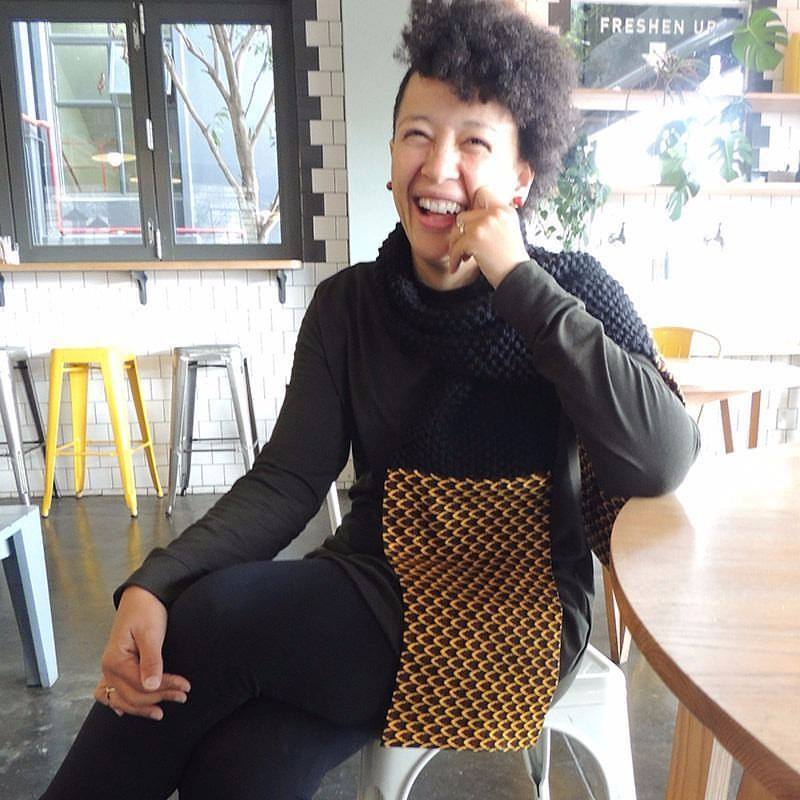 Ashle Skaftouros is a phenomenon. After meeting the founder of Kangamama, you simply cannot forget her. She is the poster child of a beautiful African woman. Her a little crazy, a bit cheeky, but always inspiring attitude causes a shift in the atmosphere around her. At least, this is the impression I got when I first encountered her many years ago. She stood out as someone who was destined to make a difference in her world.
It was a few years later that her business caught the eye of the South African president. I joked at the time that he was simply trying to make her his next wife. Ashle, a stay-at-home mum of two, wasn't fazed by the growing popularity of her brand. I on the other hand was impressed by how she had taken knitting to a whole other level. I got the chance to talk to her about her business.
How did Kangamama come about?
Kangamama started in 2013 out of a lifestyle choice of natural parenting when my son was kicking about in my tummy. I was looking for non-conventional ways of doing parenting and came across this fabric baby wrap. I had never seen anything like it before and decided to make one. Since it needed no sewing, I was safe because at that point, I had never used a sewing machine.
As that product gained a bit of traction, I, all of a sudden, became interested in knitting, like actual granny knitting! All this took me by surprise in 2015. I remember making just one scarf for Home Economics when I was about 12 but then never again! Now, my knitting is securely found right by my side, no matter where I go!
African print cotton fabric is so amazingly beautiful that it didn't take long for me to marry them to both my knitted goods as well as my baby wraps! Let's keep in mind that I just bought a sewing machine in December 2016 and have had training purely by tutors on YouTube. This goes for my knitting as well.
My fabric currently comes from Ghana mostly and my luxury yarns are locally sourced. I thought that if I do this thing, I am going to do it big! I even have plans to print my own fabric someday.
My knitted goods are hand-crafted out of yarns such as 100% organic cotton, Merino wool, Mohair and bamboo or blends of these. My baby wraps are also hand-made, as challenging as it is to hand cut a five-meter piece of fabric.
I currently have three ladies working part-time for me, helping me with some of my production but my desire is to have a fully fledged production team next year.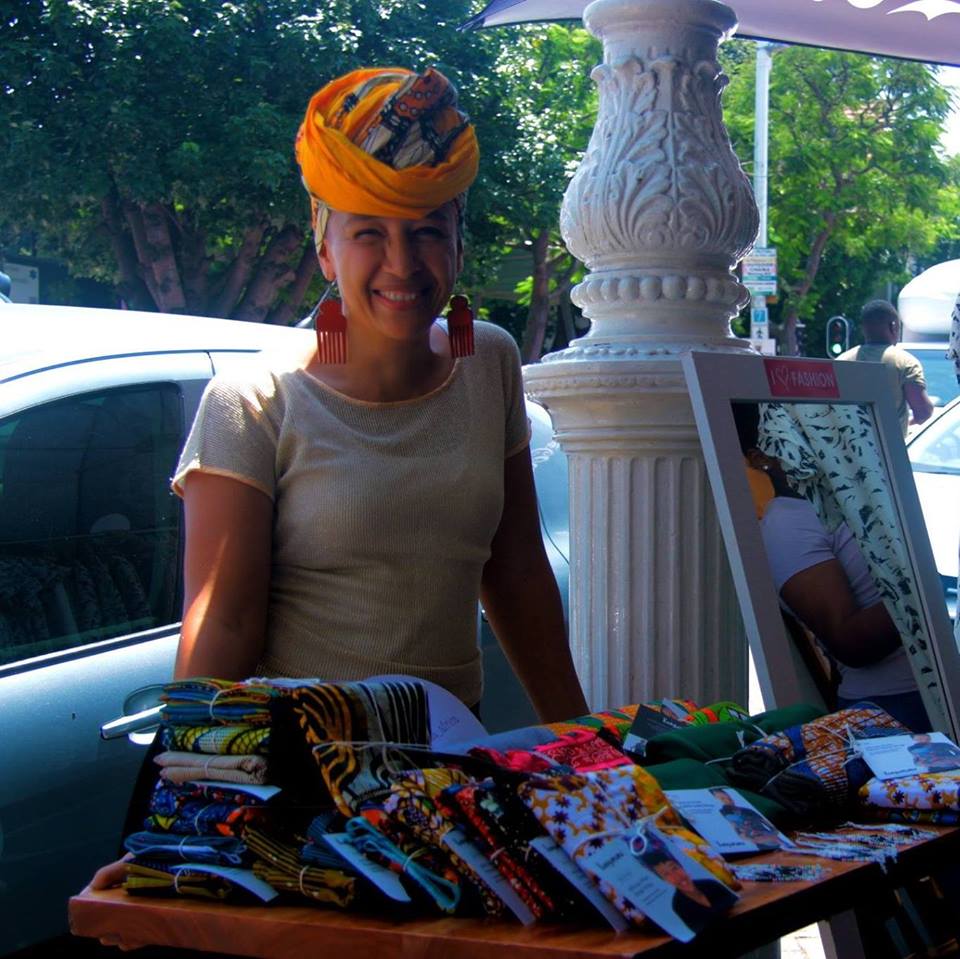 What practical business or marketing tricks did you have to learn or have you picked up since starting your business?
I had to start using social media. I don't like it much but no business can survive without social media these days.
I am currently in conversation with an organization called the Grace Family Trust that trains people to sew and crochet, as well as basic business skills and work ethic skills. They have been training people from disadvantaged communities for the past three years and also looking for companies that will employ these skilled individuals. Two of the three people who do ad hoc work for me have come from them.
With Kangamama only running for the last year on paper, we are moving one step at a time. With start-up businesses like mine, it will take a little bit of time to produce on a big scale, unless we land a big order of course.
You clearly are a poster child for mums who work from home…
One of my intentions with this business is to show work-at-home mamas that you can find your value right where you are and that being home with the kids doesn't always have to be as baby-centered as it is often made out to be. The demand for hand-crafted goods is growing all over the world, yet it is slowly becoming a murky memory this side of the equator. I want to change that, to create an option outside technology and still succeed. I want to help change the perception that Africa comes cheap! We are worth more than the gold and diamonds beneath our feet and now is the time for the real gold to be mined. The people and their purposes!
A recent highlight for you was meeting the president and then him recognizing you as a young entrepreneur on national television?
Basically, a lady that used to come to our church many years ago has been following me on social media. She works for the National Youth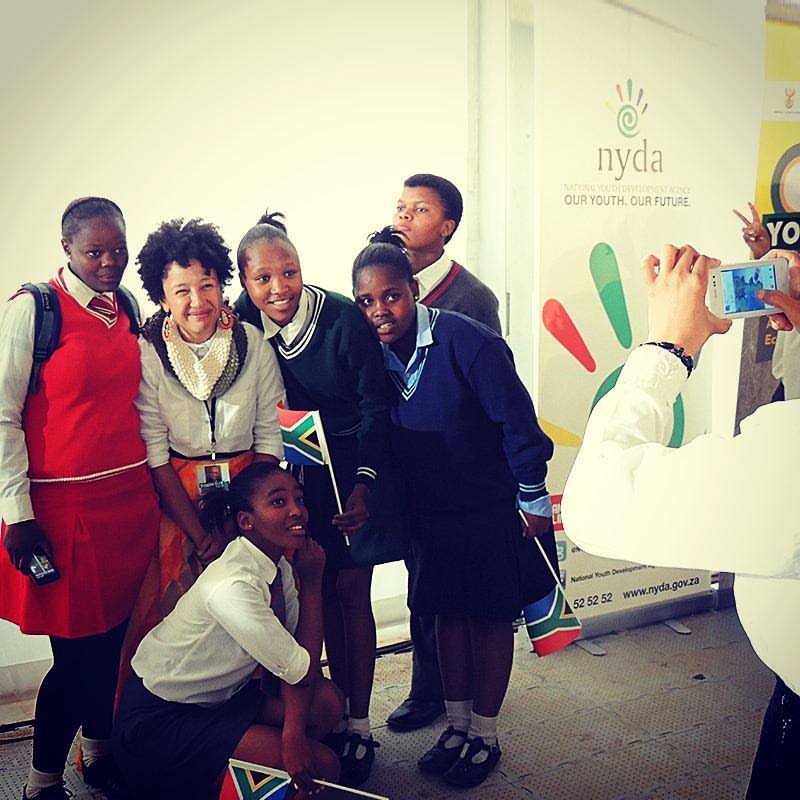 Development association. She was so impressed with my product and my story that she submitted me as a success story to the department. About a week later, she said I would be mentioned by the president as a young achiever on Youth Day as he addressed the nation. I said: "You must be kidding me!" This was at 10 pm at night may I add. So I said, just let me know which channel it will be on so I can record it. She said, you may very well be on stage with him while he does it. I freaked out! It all took me by surprise! The next day she said I was one of the chosen entrepreneurs. Two days later, we were hijacked from our second honeymoon, to attend the Youth Day conference.
Where to from here for Kangamama?
Ideally, I would like to have my own store in African-centered boutique malls in a number of fashion-influential cities all over the world. I don't see why there can't be malls or shopping areas that cater for us Africans. A one-stop-shop facility in South Africa, where people can meet the people who produce the products and see how they are made step by step. The people doing the work are the focus, just as much as the product that restores the value of African produce. I want to be part of the journey toward reclaiming the continent and showing the world who we truly are.
Interview: Sarona Wolter
Editor: Anne Thomas
_____
WTO RECOMMENDS
There are different shades of South African women. From caramel, to yellow bone, to peach and beige to brown to melanin envy dark and then 50 shades in between. All of these women are truly beautiful, with a sassy spirit that is required to overcome their back story of struggle and abomination. (From March 28, 2017)
When I heard about the theme for Women's Day this year, 'Be bold for change,' I thought, 'Oh, wow that's so cool.' Actually, that's my general reaction to most things. But then I gave it more thought, especially about how change has affected my life, world politics and just about everything. (From March 8, 2017)
Women have always featured in the news, at times as commodities, sometimes as art. But it is still rare for an immigrant woman to become the talk of the town for her entrepreneurial debut and leadership skills. (From May 16, 2017)