International Women's Day 2017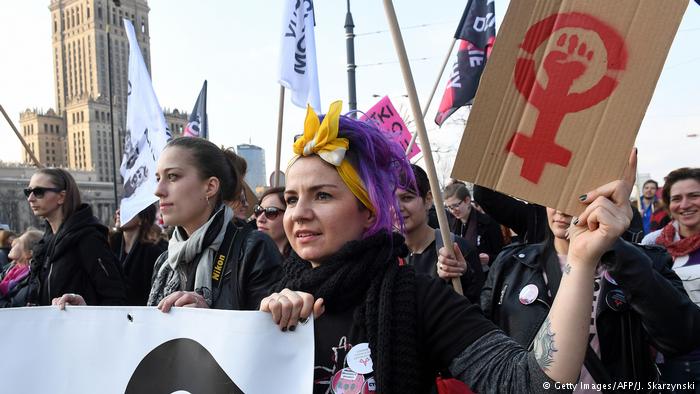 #Beboldforchange. This is the motto of this year's International Women's Day. The motto itself suggests that change is not something which can be made easily. Are we the ones who boldly need to make the change? Or do we just have to boldly accept changes? What does making bold changes entail?
To "forge a better working world – a more inclusive, gender equal world," as mentioned in the official International Women's Day website, requires more than just accepting change. It requires the active participation of all women in making those changes.
DW Women Talk Online provides a platform to women to participate in and to forge a better understanding of feminism in its different contexts as well as women's rights in the world. With this year's International Women's Day, we have started a campaign with the hashtag #WomenTalkOnline that features women's voices from five continents on different topics.
– Can I dare to complain on this March 8? (Germany)
– Women's Day in Germany: Still a long way to go (Germany)
– A woman who is changing education landscape of Pakistan (Pakistan)
– Are we our own worst enemy? You judge. (Malaysia)
– Where to, Miss? The story of a female taxi driver in New Delhi (India)
– Women in Bhutan – More than nightlife and Shangri-La (Bhutan)
– Being an Asian-American woman in sports media (USA)
– Be bold for change (South Africa)
– The gender line is quite thick Down Under (Australia)
Tags
#Beboldforchange
,
Australia
,
Bhutan
,
Germany
,
India
,
International Women's Day
,
Malaysia
,
nepal
,
USA
,
women's rights
,
womentalkonline