Where to, Miss? The story of a female taxi driver in New Delhi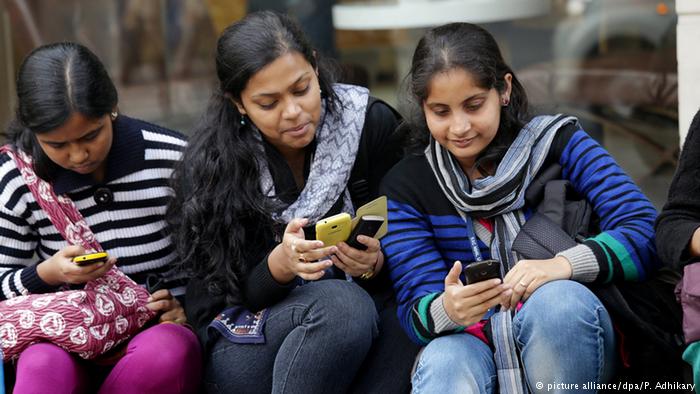 The 22-year-old Devki had a dream: She wanted to be a taxi driver in Delhi, a city marred by violent crime against women and touted as the "rape capital of the world." Film director Manuela Bastian accompanied this journey and spoke to WTO blogger Roma Rajpal Weiss.
Devki wanted to be a taxi driver. Devki is a woman, a daughter, a wife and a mother. How could she be all of that and a taxi driver at the same time? Her father could not understand her dream, her husband wanted her to stay at home and look after his child; he said that he made enough money for the family. But Devki insisted. And this is why her crucial journey and the film send such a powerful message.
The keywords "India & Women" consistently bring up horror stories of violence against women. Devki offers a glimmer of hope amongst those Google entries. She is a woman fighting for her dreams, a woman fighting to win a place in a patriarchal society, a woman  trying to find her own identity by being independent and herself risking  violence on the streets of Delhi, the same streets that Nirbhaya became a victim of.
When Nirbhaya's story was making the headlines, Manuela Bastian had just started at the Film Academy in Baden-Württemberg. The story moved her to research about women and their situation in India. She stumbled upon the Azad Foundation which helps disadvantaged women by opening up livelihood options for them via professional training. Their program "Women on Wheels" empowers women not only to earn a livelihood but also helps democratize the spaces in which they live. Bastian met Devki at the foundation and quickly noticed that she wore jeans and shirts and never shied away from expressing her opinion.
She filmed Devki over a period of three months spread over three years, accompanying her through three important chapters of her life. The first phase is Devki as a daughter, in which she has to convince her parents, especially her father, that she wants to earn her own living and does not want to be a burden to them. Her father disapproves of her choice of profession and is concerned for her safety since taxi driving is a male-dominated territory. It means that Devki will have to stay out late but that is exactly what she wants to do: She wants to be a taxi driver not only to emancipate herself but also to provide security to other women taking cabs at odd hours.
The next chapter follows Devki's journey as a wife: She falls in love with a fellow taxi driver. The film captures her dilemma of committing herself to the relationship. Devki was married before, but the marriage failed and this time she wants to get to know her partner before she decides to commit. This is a big step for an Indian woman because many do not have such a choice and are coerced into arranged marriages by their families.
A year later, Devki is now a glowing mother. She loves her son but also loves her dream job. She insists on going back to work as well as getting help from her in-laws to help raise her son while she drives her taxi. Each chapter in Devki's life illustrates the daily struggle of a woman within the family and wider community. It throws light on the issues and resistance that women have to confront in every walk of their life. Bastian's film treats these subjects very gently and gives viewers a lot of hope. Highly recommended!
Author: Roma Rajpal-Weiß
Editor: Marjory Linardy
Roma Rajpal Weiß is an Indian Journalist and Blogger based in Bonn and can be followed @romarajpal.
_____
WTO RECOMMENDS
Bhutan is often described as the last "Shangri-La" in the world. The country is undergoing a tremendous modernization process. There are better roads, schools and healthcare. More people are receiving an education. (From March 8, 2017)
My dad was downstairs watching the news, and I was upstairs pacing back and forth, dreading the very request I was about to ask: "Pa, can I try out for the high school basketball team?" (From March 8, 2017)
When I heard about the theme for Women's Day this year, 'Be bold for change,' I thought, 'Oh, wow that's so cool.' Actually, that's my general reaction to most things. But then I gave it more thought, especially about how change has affected my life, world politics and just about everything. (From March 8, 2017)