How women triumph when the law fails them – Rebels with a cause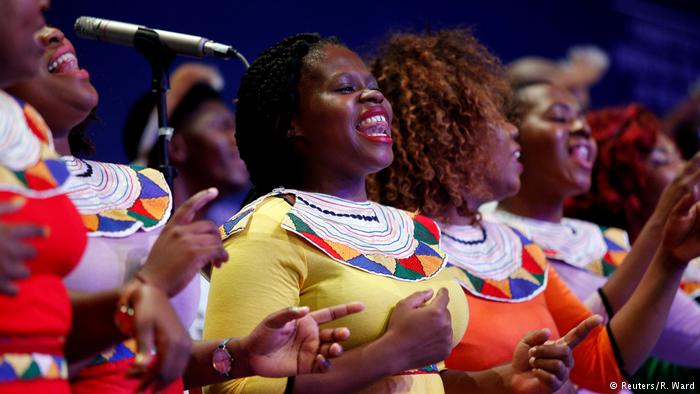 As a South African Indian girl born and raised in Durban, I can say that for the most part I have lived a sheltered and somewhat privileged life… I say privileged because even if there was a life out there that I did not know about, I was so sheltered and naive that it didn't bother me.
My parents made sure that I got home by 10 pm, that I called and let them know my whereabouts. I hated their over-monitoring, but in retrospect they were just being careful and trying their best to keep me from harm. Just like everyone else, I read about crime in the newspapers, but I grew weary of the possibility of being at the wrong place at the wrong time, especially on those nights when I stayed out past my curfew. Yes, I too in my own little way rebelled against living in fear. Rebellion – or courage and strength, – I've come to realize is a fundamental trait of most South African women who perceive that they are being treated unjustly.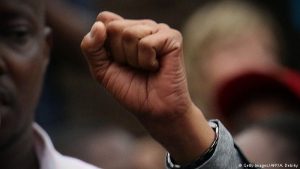 Of course my rebellion was not something that altered the political climate or anything grand like that. Nevertheless, the more I grew aware of all the social disfunction around me, the more I saw how despite injustice South African women have always found a way to protect their dignity and selves by fighting back when the legal system fails them. One of the most known historical moments took place in 1956, when women of all colors  marched together to protest against the government's oppressive ruling that black women must carry a pass when they go to work in the city for white families, thereby controlling migrant labour.
The women sang 'Wathint abafazi, wathint imbokodo,' – 'You strike a women, you strike a rock.' Fast forward decades later to a supposedly free South Africa, yet women are still marginalized, still fighting for equal pay and their safety and protection. Until they feel safe and protected, until they have equal pay, they will continue taking matters into their own hands.
I witnessed one example of this first hand at my parent's bakery, which is situated in downtown Durban, an area where mugging is common.
On this particular day, a woman yelled for help after her purse was stolen. A  crowd of people came to her rescue, chasing after the thief and catching him. One by one, the women rallied against him and stripped him naked. They stripped him of his dignity and he ran off in his birthday suit. I will never forget this… I felt so proud of those women.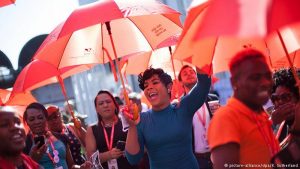 Another incident I read about in the news told of a female driver who was almost pushed off the road by a minibus taxi driver , one of a group of people who are known in South Africa for sometimes being ruthless and ignoring traffic rules. Some have even been accused of assaulting women. Their lawless behavior causes frequent outrage.
(As an aside, in his book the South African comedian Trevor Noah relates an incident when his mother threw him out of a moving minibus taxi after suddenly getting a feeling that the driver was going to rape her and kill them both.)
In this case, the female driver stormed out of her car carrying a spanner. She was joined by another perturbed driver and the two proceeded to put the fear of god into the male minibus driver. This may sound crazy but it is actually kind of normal in South Africa, a society in which women sometimes have to resort to extreme measures because the law fails to protect them.
Some may consider such behavior unbecoming or uncouth but for those who sometimes seem invisible in society it is often the only way of making a mark and fighting for equality.
Author: Sarona Wolter
Editor: Anne Thomas
_____
WTO RECOMMENDS
There are different shades of South African women. From caramel, to yellow bone, to peach and beige to brown to melanin envy dark and then 50 shades in between. All of these women are truly beautiful, with a sassy spirit that is required to overcome their back story of struggle and abomination. (From March 28, 2017)
In West Africa, many people believe in supernatural powers. Every year, thousands of women are branded as witches and persecuted. They can only survive in isolated villages. (From November 22, 2016)
The women of the Samburu tribe face many hardships, including circumcision, child marriage and sexual abuse. Some had enough and decided to set up a safe village just for women. (From May 2, 2017)